My Fair Lady keeps original script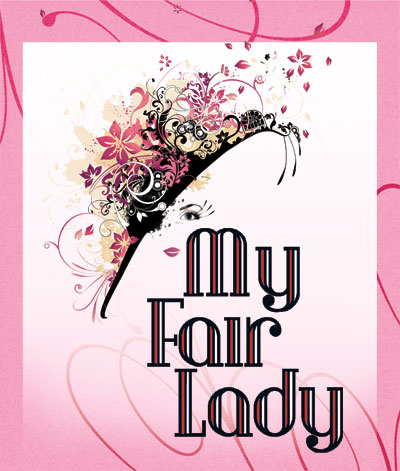 Whether as a book, film or musical, "My Fair Lady" keeps audiences captivated with its timeless story.
"It's a play that has something to say to young people; it's a play that can be enjoyed by anyone no matter their background," said Laura Downing-Lee, SRJC theater instructor and the play's director.
"My Fair Lady" is based on George Bernard Shaw's 1912 play "Pygmalion," with the book and lyrics written by Alan Jay Lerner, and music by Frederick Loewe.. The music is about a flower shop girl named, Eliza Doolittle, who meets a phoneticist named Henry Higgins while selling him flowers. Higgins believes that he can change the way Doolittle speaks and turn her into a lady within six months time. The play shows the transformation of Doolittle, from flower girl to high-class woman.
"What I find interesting is that Doolittle is the one who comes to challenge Henry to teach her how to speak better," Downing-Lee said. "She is also bright enough, she has the potential to learn, the desire to learn and the willingness to do so."
Downing-Lee has taught and directed at SRJC since 1999. Before coming to SRJC she worked as a performance specialist for the Theatre Department at the University of Central Missouri for five years and held positions with Seattle Children's Theatre, Cleveland Playhouse and Kansas City's Coterie Theatre. "With Laura being the director, I am sure it is going to be great," said Zenasia Reed, SRJC theatre art student.
My Fair Lady, the Broadway sensation, has been playing for more than 50 years and has been performed nearly 3,000 times.  Unlike most renditions, Downing-Lee decided to stick with the original script, instead of cutting some scenes as most directors do. "You will see the ballroom scene: a scene that is not very important but is fun to watch," Downing-Lee said.
Though the play takes place in 1901, it addresses contemporary social issues. "The play has to do with class. Education and the way in which we speak and how that can box us in," Downing-Lee said. "With everything going on in the world, theatre can be both inspiration and refuge."
The play runs at 8 p.m. Nov. 25, 26, Dec. 1, 2, 3, 8, 9, 10 and at 2 p.m. Nov. 26,  27, Dec. 3,  4, and 10 in Burbank auditorium. Tickets are available for pre-sale at the box office or an hour before every performance.