SRJC women's basketball looks to improve from playoff loss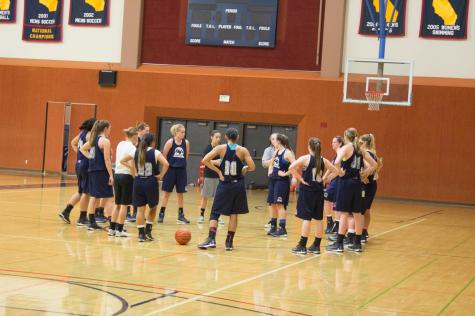 Fresh off yet another successful season, the Bear Cubs women's basketball team enters the upcoming season with its eyes on the prize. The Bear Cubs were ousted by powerhouse Fresno City College in the Final Four of the Northern California Regional tournament.
The Bear Cubs went [21-11, 11-3] last season.
Head coach Lacey Campbell enters her 10th season with the team and hopes to replicate the successful seasons many of her teams have enjoyed throughout her tenure. Coach Campbell's resumé includes four consecutive Big 8 Conference championships spanning from 2010-2013, three Elite 8 appearances, two Final Fours, and one Bay Valley Conference championship.
Despite playing in one of the toughest conferences in Northern California, the Bear Cubs have managed six consecutive top three finishes in the Big 8, including four outright league titles.
Alicia Mehtlan is the lone returning starter from last year's squad, but Campbell remains optimistic that the combination of her returning sophomores and incoming freshmen will create a solid foundation for the team to build off of.
The Bear Cubs  open their season at 3 p.m.  Nov. 13 in Merced, as they square off against Foothill College in the annual Merced tournament.