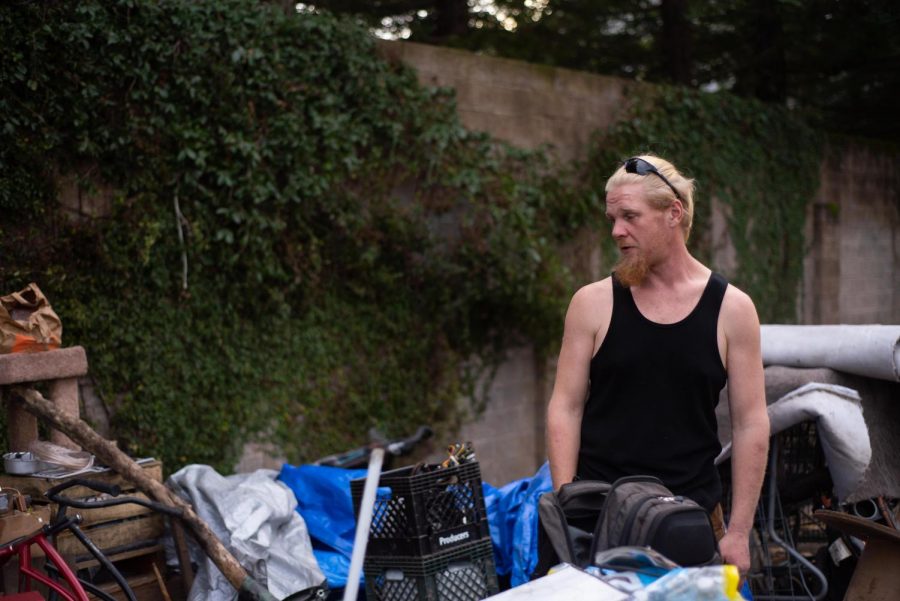 Humans of the Joe Rodota Trail: Steve
Steve, 33, is an addict. He says he's tried AA but "doing crystal meth helped me stop drinking."
He has been to a couple of informational meetings about what to do about the Joe Rodota trail, but feels that no one cares about the homeless or listens to them.
Steve hates the idea of living in a pod at Los Guilicos Juvenile Justice Center because it will take away the freedom he and people like him need to help themselves.
He thinks Los Guilicos and other shelters are designed to control the homeless. "If you could give me a plot of land…" he says, adding that working on a personal plot of land would be beneficial for many of the homeless.
He plans to move his campsite to another piece of vacant land.