SRJC updates existing facilities, creates new math building
Santa Rosa Junior College is getting a facelift with four new and continuing projects for the Santa Rosa campus. Burbank Auditorium, Bailey Field and Zumwalt Parking Garage received upgrades while Jeff Kunde Hall was newly-constructed over the summer as the temporary STEM building. The permanent STEM building is projected to start construction in 2020.
Kunde Hall, constructed over a previous SRJC parking lot that inhabited Elliott Avenue, is 95% complete. Serafin Fernandez, interim senior director at Capital Projects, said the building is still an active construction project with an anticipated completion date of Oct. 15.
"Our goal was to get [the buildings] to a point of being occupiable by the first day of classes, and we did," Fernandez said. "We still have some landscaping left to do and some concrete that needs to be poured, which will be complete in the next couple of weeks."
Once completed, Kunde Hall will have 11 classrooms and four computer labs, as well as permanent faculty offices and a math tutorial center. 
Kunde Hall is the only new building to be added to SRJC so far.
The renovated Burbank Auditorium won't be complete until SRJC's Theater Arts Department's first show "The Wedding Singer" opens in April. The $28 million overhaul has been pushed back twice since construction began in Spring 2018. 
However, the auditorium is receiving significant upgrades. Sloped seating, a hidden orchestra wall and state-of-the-art catwalk system are some of the many upgrades the auditorium will receive.
"It will be the latest technology in theater production," Fernandez said. "I think it will offer a major opportunity for collaboration [within groups] on campus."
When finished, Burbank Auditorium will maintain its original occupancy of 600 seats, divided between the two auditoriums. The main auditorium will hold up to 400 people while the new addition can fit 200.
Next to Burbank Auditorium is Bailey Field, where many of SRJC's athletic events are held. The field was dug up in June to begin construction of what is being called the "Geothermal Field Project," a project focused on installing 300 geothermal bores, or heat pumps, 400 feet under the field.
"In essence, it's an underground radiator. We are using the natural temperature of the ground, which is typically 52 or 57 degrees, and using it to feed the mechanical systems of the buildings," Fernandez said.
This groundbreaking temperature system will support Burbank Auditorium and Forsyth, Analy and Garcia halls by providing air conditioning in the summer and heat in the winter.
Upon completion, the field will be given a new track, bleachers and artificial grass.
Across the field, the Zumwalt Parking lot received minor improvements with the addition of solar panels and covered parking on the fifth level. In Spring 2019, Bech Parking lot received the same additions.
The five projects were funded by Measure H, which passed in 2014, and provided SRJC with $410 million to allocate to various improvements for the college.
In 2015 The Oak Leaf News covered the initial plans for Measure H, which was referred to as the "2030 plan," and at the time SRJC hoped to complete all Measure H projects by 2030.
More information on Measure H and construction progress can be found on the Measure H homepage on SRJC's website.
About the Contributors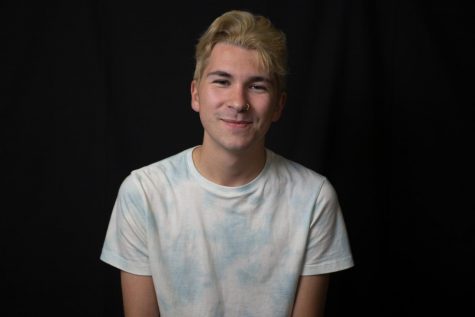 Dakota McGranahan, Co-Features Editor
Dakota McGranahan is the Co-Features editor this Fall 2019 semester at the Oak Leaf.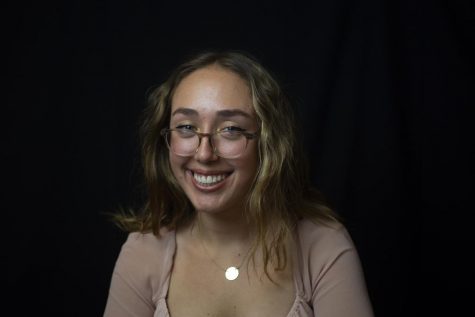 Riley Palmer, Co-Editor-in-Chief
Riley Palmer is in her third year at SRJC. After Fall 2019, Palmer will graduate with an AA-T in journalism and AA in humanities. In her spare time, Palmer...