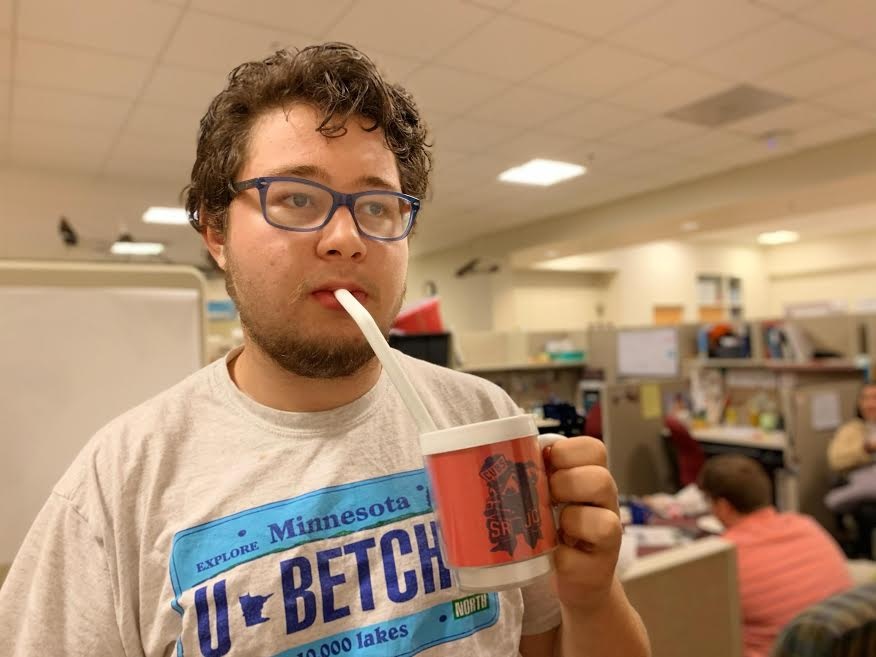 SRJC Student Government Assembly to sell reusable straws as first step toward campus plastic ban
Student Government Assembly plans to sell reusable silicone straws by late September as the first step in a future single-use plastic ban at Santa Rosa Junior College.
Santa Rosa Vice President of Student Life Dakota McGranahan is working on the single use plastic ban resolution across SRJC campuses. McGranahan wants to start off slow when introducing sustainable options to students, starting at the Santa Rosa campus.
"Sustainability is not just to be sustainable, but to be accessible and equitable," McGranahan said. 
The straw packages will be $3. They will be free for Cub Card members and will include two silicone straws, a carrying cloth and cleaning brush. The straws are made of a hard, flexible silicone useful for almost all drinks and wide enough for popular beverages like boba.
This straw was one out of three prototypes considered by SGA members and through student surveys. 
"We represent students, listen to what they want, take feedback and come back to it with new ideas," McGranahan said.
Petaluma Vice President of Student Life Meea McMath is also involved in the plastic ban and hopes to be a model for the community.
"Nothing is going to be perfect, we've acknowledged that, and we've also acknowledged that everything takes time," McMath said.
The straw-sales initiative represents the beginning of McGranahan and McMath's plan for a more sustainable campus. McGranahan hopes to begin straw sales by Sept. 30 at the Santa Rosa campus with plans to expand to Petaluma later.
SGA is funding the straws' production. If the initiative is successful, McGranahan said an SGA representative will present the Board of Trustees a resolution for a single-use plastic ban on campus by 2023.