I've had better [Review]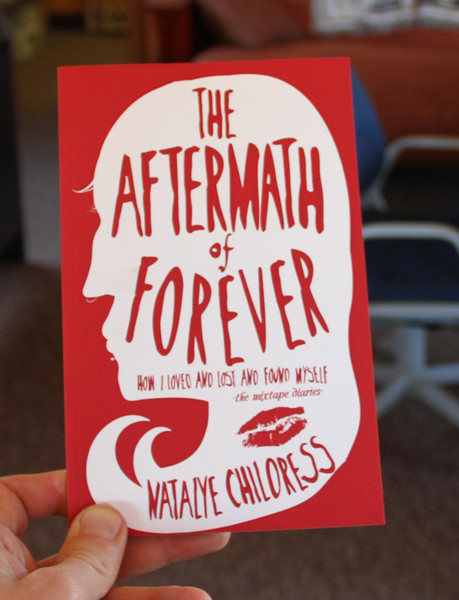 Memoirs are often petty and self-indulgent — masturbatory, if you will — and indeed, Natalye Childress' debut book "The Aftermath of Forever: How I Loved and Lost and Found Myself. The Mixtape Diaries" is just that: a masturbatory examination of her sex life sans masturbation. Plus mixtapes.

Comprised of 10 love affairs in 10 chapters, "Aftermath" seemed to promise voyeuristic pleasure. Unfortunately, Childress' romantic/sexual encounters, or at least her way of recounting them, verged on cringe comedy. Exhibit A: "It was like his touch was heroin, and I, a junkie who craved it, couldn't function without it."

This is not to disparage Childress' lived experiences but rather her decision to publish such trite prose, launched by the cliché that she "found herself" through writing. This book undoubtedly fulfilled Childress in more ways than one, and certainly these vignettes are worth several diary entries or even a lengthy brunch conversation over a few Bloody Marys.

But that's mere gossip, not Literature with a capital "L."

The real debacle, however, is the lack of a conclusion.

After reading 157 pages of her failed romances in which she arguably "lost" herself, one would expect her to eventually "find" herself as advertised in the title. The book falls incredibly short on personal growth, especially alongside the publisher's description as a "romantic coming-of-age of a woman in her 20s experiencing dating in the San Francisco Bay Area."

Charlotte Bronte's "Jane Eyre," an actual coming-of-age story featuring a female protagonist and romance, provides definitive closure to Eyre's tempestuous relationship with Mr. Rochester: "Reader, I married him."

Childress, on the other hand, leaves three sappy sentences for "M." on the final page. Yes, after divulging the specific sexual habits of 10 different men, she does not even include her current husband's full name, much less a chapter on how they met.

The best defense of memoir writing may be that the unexamined life is not worth living, but for this memoir, the examination is not worth reading.