Defensive blunders cost Bear Cubs game 1
Hang on for a minute...we're trying to find some more stories you might like.
The Santa Rosa Junior College baseball team committed four errors in a 10-5 loss to Los Medanos College in game one of the second-round best-of-three playoff series Thursday afternoon at Cook Sypher Field.  
"This is the worst game we played all year," said Santa Rosa assistant coach Tom Francois.
After a slow offensive start, the Bear Cubs scored in the third inning when center fielder Taylor Cullen hit a sacrifice groundout to drive home a runner from third base and earn a 1-0 lead.
Bear Cubs' starting pitcher Shane O'Malley pitched through a scoreless first three innings but ran into trouble in the fourth.
The first two Mustangs' batters each singled to put runners on first and third base. The next hit was a ground ball that third baseman Colin Prince scooped and threw to home plate attempting to force an out and prevent Los Medanos' first run. Catcher Ethan Payne caught the ball but held it too long and the runner made it back to third base avoiding a pickle.
With the bases loaded and no outs, O'Malley gave up another single allowing them to score a run and tie the game 1-1.
During the next at bat, the Mustangs' runner on third attempted to steal home during a passed ball but was thrown out by Payne with O'Malley covering the plate. A subsequent walk loaded the bases again. The next batter hit a ground ball to second baseman Lawson Faria that he flipped to shortstop Peter "PJ" Raines who stepped on second base and threw the ball to first for a double play that ended the top half of the fourth inning.
Los Medanos scored two more runs in the top of the fifth inning to give themselves a 3-1 lead on the back of four hits and an error committed by Faria at second base.
In the bottom of the fifth inning Cullen tied the game 3-3 by hitting a homerun with first baseman Aidan Morris on third.  
"I was just sitting on a curveball and I got it," Cullen said.
The sixth inning was the most decisive.
With the bases loaded and two outs, a Mustangs' batter hit a line drive to Faria, but the ball bounced in and out of his glove. Then, Cullen overthrew third base from center field and the ball went into the visiting dugout which advanced every base runner home, except for the batter, to make the score 6-3. The top half of the sixth ended after two more runs scored off of two hits and a pitching change. The Mustangs scored five runs to build an insurmountable 8-3 lead.
"[The players] started digging at each other and that's unusual. That's frustration leaking out." Francois said.
Santa Rosa's left-handed relief-pitcher Carson Snyder took over the mound in the sixth inning and finished at the end of the eighth. He gave up one run in each of the sixth, seventh and eighth innings.
Cullen earned two more RBI's when he hit a triple in the bottom of the seventh with two runners on base to shrink the Mustangs lead to 9-5.
The Bear Cubs' right-handed pitcher Cade Sheets threw to three batters and earned two strikeouts in the top of ninth inning.
"This is an anomaly for these guys. This game does not define who these guys are. They are so much better than this and I guarantee you they will be back tomorrow," Francois said.  
Santa Rosa's right-handed freshman pitcher Noah Rennard is expected to be the starting pitcher next game tomorrow in game two at 2 p.m. at Cook Sypher Field.

About the Photographer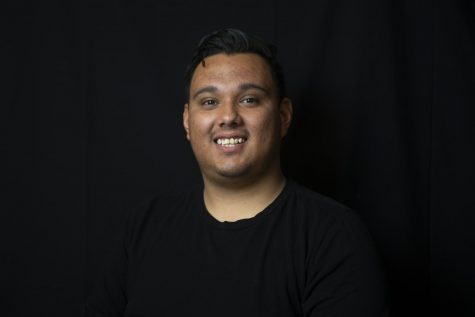 Jose Gonzalez, Multimedia/ Spanish Editor
Jose Gonzales is a Journalism major in his fourth year at Santa Rosa Junior College. In his 5th semester at the Oak Leaf, Jose is Multimedia and Spanish...