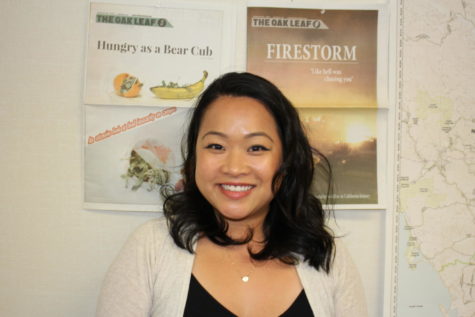 My name is Terry Meunruakham. I was born and raised in San Jose, California. Shout out to the Bay Area! In 2011, I attended San Jose State University as a Journalism & Mass Communications student. I decided to take time off to start a family. I now have two beautiful boys that I adore.
                                                                                                                 I started at Santa Rosa Junior College in 2017 two years ago. As much as I love the Bay Area, I have found peace here in Sonoma County. Life has thrown me some unexpected things my way. If I could give any advice to students who are going through obstacles or in life, it would be to keep going. You always have to push through the barriers and always never lose faith in yourself. You'd be surprised of what you can accomplish and what you could teach the next generation with what you endured.
                                                                         I'm into fashion, music, and art. Those are ways I truly get to express myself. I love to travel and meet new people. Also, I really enjoy exploring different parts of the world and learning about the culture.
                                                                                                                          This is my last semester here. I will cherish my time here at SRJC. In Fall 2018, I will be  Sonoma State University. I am taking a different route this time around and will be going in as an English major, where I am thrilled dive into creative writing.
Terry Meunruakham, Staff Writer
Feb 27, 2018
Dec 12, 2017

SEA Noodle Bar: a taste of authentic Thai cuisine

(Story/Media)

Nov 14, 2017

'For the Lovers' SoundCloud playlist

(Story)

Oct 05, 2017

Art faculty shows off their creative skills

(Story)

Sep 23, 2017

SRJC student fashion profile

(Story/Media)