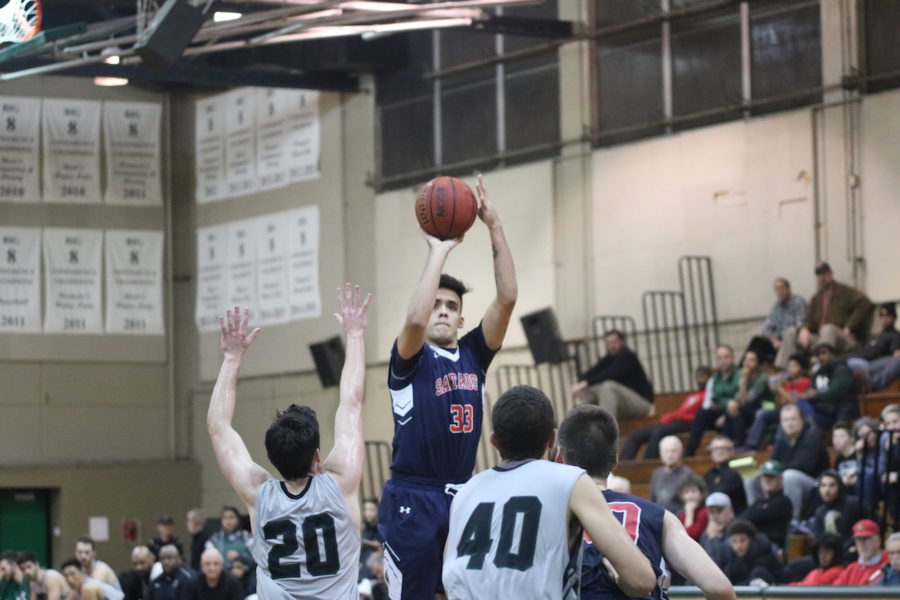 Ali Benzerara
Santa Rosa Junior College Men's basketball [17-7, 8-2] took home one of the most important wins of the season Feb. 3 against Diablo Valley College [18-7, 6-4] in a nail-biting 59-57 win.
With a slow start in Viking Gymnasium, the Bear Cubs struggled to take the lead the entire first half. SRJC finally got ahead 10-9 with 10 minutes left in the first after the refs called back a DVC 3-pointer to a two-point field goal. However, the Bear Cubs quickly gave up that lead as they continue to struggle with their shooting and overall rhythm of the game.
As the Bear Cubs tried to find rhythm with only 8 minutes left in the half, they began to feed it to first-year forward Erik Poulsen, who scored three baskets in a row to bring SRJC within two points with a score of 16-18.
As DVC began to run the clock, it looked like the first half of the game would end with SRJC down by double-digits. But with 5 seconds left before half-time, first-year guard Justin Frazier drains a three putting the score 22-29 at half-time.
The second half kicked off with back-to-back-to-back three-pointers by Poulsen, Frazier and sophomore Kiel Long, bringing the score to 33-31 and the first lead for SRJC since early in the first half. It became apparent that SRJC was beginning to find its rhythm against the second-place Vikings.
With 3:45 left in the game the score was 52-52. Then Long brought the D with a crucial steal, allowing Frazier to drain a three-pointer as he fell down to the ground from the pressure of the Vikings defense, making the score 55-52.
As both teams entered bonus, the game began to come down to a dramatic free-throw battle. DVC had its first chance at the line, making both and putting the score at 55-54. Soon after, it was the Bear Cubs turn to step to the line. Long went 1-2, bringing the score to 54-56. As DVC entered double bonus, they stepped to the line. The first one fell,  but the second came short and the lead was now 56-55 with 42.8 seconds left in regulation.
DVC quickly put up a huge basket in the paint as the score came to 57-57 with a slim 9.7 seconds left.
The crowd became electric, with Vikings fans yelling at the Bear Cubs as Frazier stepped to the line for a one-and-one attempt after being fouled. He made both.
The Vikings scrambled to get a shot off before the game ended, shooting a three-pointer and missing. The Bear Cubs took the 59-57 win.
SRJC matches up against Modesto Junior College [4-18, 0-10] Feb. 7 at SRJC's Haehl Pavilion at 7:30 p.m.