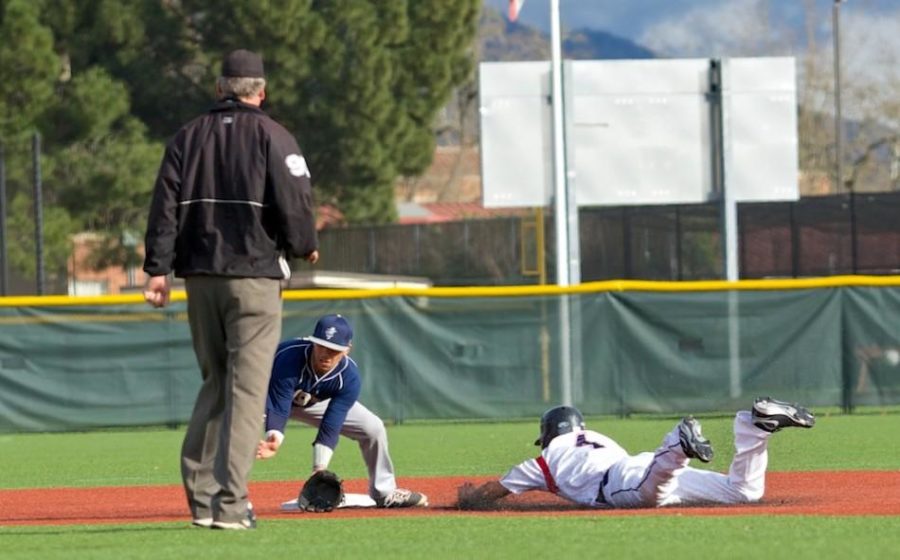 Joseph Barkoff
After two years lacing up his cleets for the Bear Cubs baseball team, Matt LoCoco now plays baseball for University of Hawaii.
LoCoco's journey started in 2013 when head coach Damon Neidlinger gave him the chance to play for Santa Rosa Junior College.
In his first season he was part of the team's 2013 Big 8 Conference championship. He batted a .217 average in the 18 games played, and fielded a 1.000 average.
"Matt was a very good player and a solid student," Neidlinger said. "He worked very hard on and off the field to become a DI scholarship recipient at University of Hawaii." 
Assistant coach Tom Francois recalled when mononucleosis forced LoCoco to sit  three games. He didn't enjoy it but he had to.
"Matt LoCoco is one of the finest young men, and beyond a shadow of a doubt, one of the toughest competitors that we have ever had the pleasure of having on the field," Francois said.
But it was his sophomore season when LoCoco stepped up. He earned first team All-Big 8 Conference honors with a .288 batting average, scoring 33 runs with 15 RBIs. He led the team with 17 steals, had a .989 fielding percentage and seven doubles, three triples and a team-high two home runs.
"He was great," said pitcher Kyle Mitchell. "He always gave 100 percent, not only during games but practice as well."
Mitchell also said it was nice knowing he had the support of LoCoco when he was on the plate. "Whether he was having a good game or a bad game, he always had a positive attitude that inspired our other teammates to push on and enjoy the process," Mitchell said.
LoCoco, a 2011 graduate of Piner High School, played two seasons under head coach Nate Eisenman. He batted a .323 average his first season with 15 runs and 13 RBIs.
His senior season he improved with a .500 batting average, and scored 15 runs, with nine RBIs, three doubles, two triples and 13 steals. He earned 2011 first team All-North Bay League honors.
In his career so far at Hawaii, he's batted a .146 average with two RBIs in the 29 games he's played and has a 1.000 fielding percentage.
"SRJC style of baseball is more intense and puts you in a great position to be successful," LoCoco said. "At Hawaii, it's more mellow and about succeeding in games getting to play at the professional level."
After LoCoco graduates with a bachelor's in fitness and sports in Spring 2016, he hopes to become a personal trainer and open up his own sports/gym facility.
"I owe a lot of my success to the coaching staff and teammates I had while I was there [at SRJC]," LoCoco said.
LoCoco left a lasting impact on Bear Cubs baseball and hopes to be just as successful in Hawaii.
"Matt epitomized how much young guys can develop at the JC level," Neidlinger said. "Matt was a great teammate and was a good leader, who did it by working hard every day."