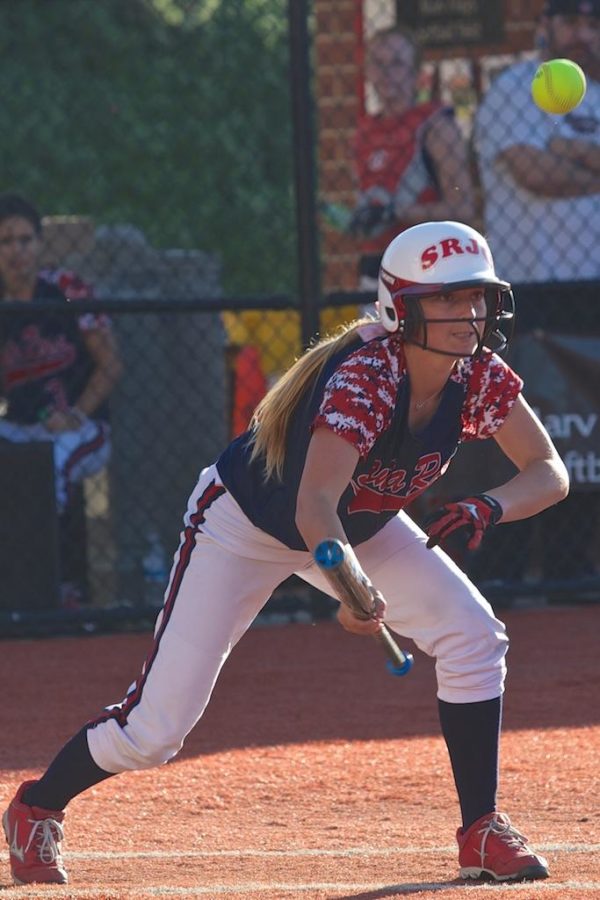 Joseph Barkoff
With the 2015 semester coming to a close, the Bear Cubs softball team looks to make a hard run into the playoffs before season's end.
With a 17-14 overall record and a 4-8 conference record, the Bear Cubs have to fight and claw through a tough playoff race. They are currently ranked seventh in the Big 8 Conference.
The Bear Cubs started off their season strong, winning eight of the first 10 games. During this 10-game span, they outscored opponents 65-26, showing an impressive offensive display and pitching.
The Bear Cubs are 9-12 in their past 21 games. "I think we started out really strong, but then came into a team slump," said pitcher Dana Thomsen.
Thomsen feels the team is coming together now and can fight for a playoff spot.
"We just have to keep our heads up and battle every game," she said.
The Bear Cubs owe a lot of their success to the pitching staff. Thomsen has totaled 133 innings this season, with a 1.95 ERA and 176 strikeouts. Pitchers Rachelle Butulia and Denia Vera, have a combined 2.89 ERA, compared to opponent's 3.43 ERA.
On the offensive side, the Bear Cubs are streaky. The team has a combined batting average of .257.
Santa Rosa Junior College either scores in large amounts, or doesn't score much at all. "I think when we come together as a team from a hitting standpoint, we will be unstoppable," Thomsen said.
When it comes to defense, the Bear Cubs have a .937 fielding percentage. Defense along with offense is another aspect of the game that SRJC must improve to have a possible playoff run.
The Bear Cubs rely on team chemistry, and attributes that to being a main part of the team's winning ways this season. "The best part of this softball season has not been the actual game, but the team itself. They're like a family to me," said shortstop Brianna Doane.
This upcoming half of the softball season will determine if the team is willing to put in the work needed to move into a playoff spot.
"I believe every single one of us can do it," Doane said. "If we push ourselves and work hard, we can probably do anything. "A lot of this game is mental; if we can take the mental side out and just react, we could go all the way."
The Bear Cubs next game is at 3 p.m. against American River College April 7.