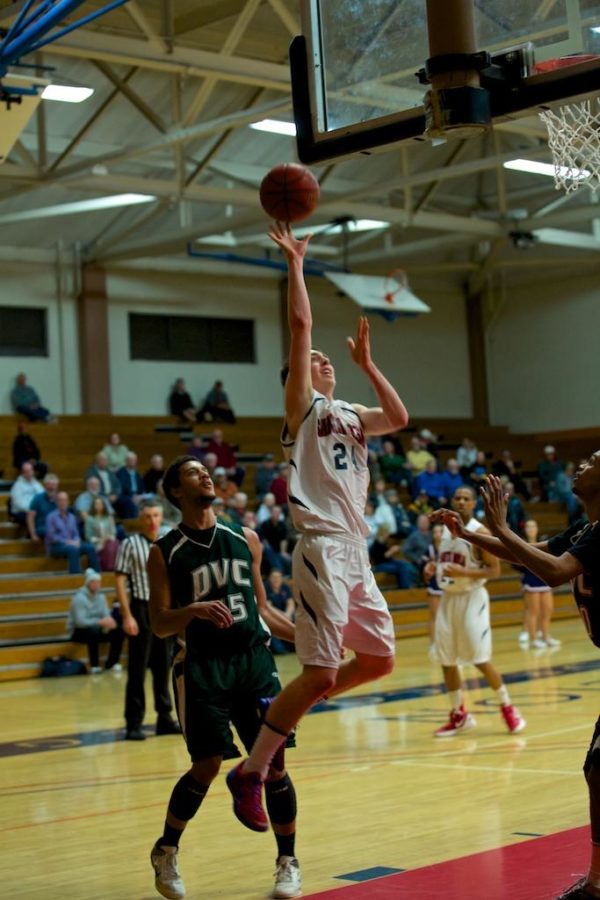 Joseph Barkoff
Division I is the dream for most collegiate athletes, and for Alec Kobre, that dream is coming true. After being part of the Santa Rosa Junior College men's basketball state championship season in 2014, he is now playing DI basketball for the University of Pacific Tigers in Stockton, California.
In the state championship game against San Bernardino Valley College March 16 he scored a team-high 17 points in the 73-67 win, giving the Bear Cubs their first state championship in school history.
Kobre was also named California Community College Athletic Association (CCCAA) state tournament MVP and Honorable Mention All-State 2013-14 and Big 8 Conference All-League team.
The 6-foot-2-inch, 185-pound guard averaged 15.3 points a game, 1.8 assists and three rebounds a game in the 2014 season. He led the team in 3-pointers, with an incredible 113. He was ranked seventh in conference in 3-pointers, and led the Bear Cubs to an overall record of 12-2 in conference and helped the team accomplish a Big 8 Conference championship.
"Kobre has a great work ethic, high basketball IQ and is obviously a great shooter," said former teammate Corey Hammell.
Kobre red shirted his first year playing for the Bear Cubs, which gave him two extra years in preparation for the next level. "Red shirting was the best thing that happened to my basketball career," Kobre said. "It helped me get stronger and better."
After two successful seasons with the Bear Cubs he transferred to play for the Tigers.
Kobre's biggest game of his DI career came in a game Dec. 3 against Cal State East Bay, when he shot a career-high 23 points, going 5-5 from 3-point range and 8-8 from the free-throw line.
"My 23-point game was really cool," Kobre said. "My teammates did a really good job getting me open."
He's played 23 games so far and has started three games for the Tigers, shooting 37.8 percent from the free-throw line and averaging 7 points a game.
The Montgomery High School alumnus caught the eyes of UP basketball coach Ron Verlin. "I picked Alec because he was an outstanding young man from a very high quality junior college program," Verlin said. "I felt his ability to shoot the basketball would really help our program."
Former head coach Craig McMillian believes in Kobre and knows he has a bright future ahead of him.
"He's a hard worker and a dedicated player," McMillian said. "He's taken advantage of what was put in front of him."
Kobre is majoring in education, with hopes of getting his B.A. in education while playing basketball at the DI level.
"I think it's great to see him play at Pacific," Hammell said. "I know the work he's put in to get there and he's just he's living his dream of playing DI basketball."