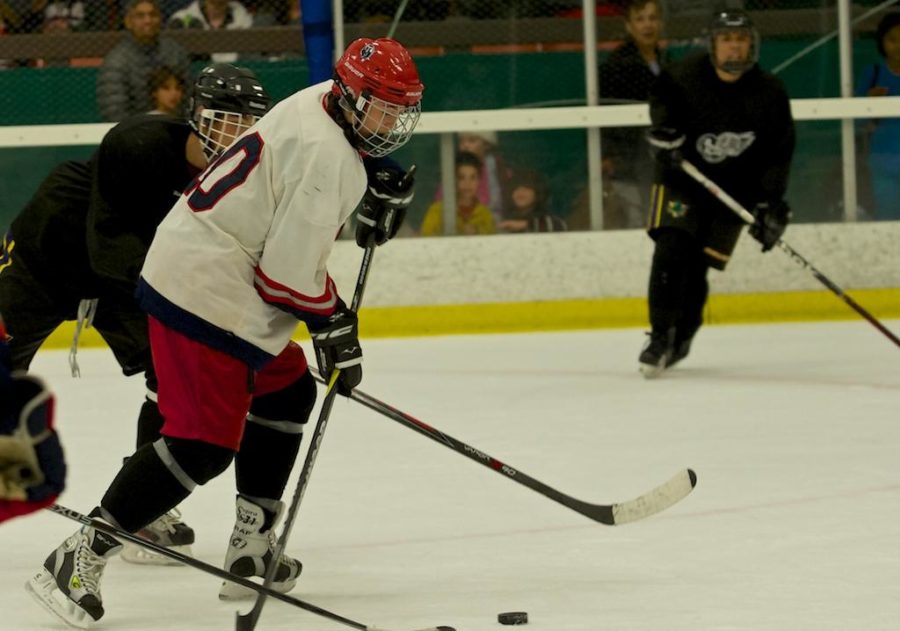 Joseph Barkoff
The Polar Bears skated to back-to-back decisive victories, crushing San Francisco State University Oct. 3 and stomping Stanford University Oct. 4 on their home ice at Snoopy's Ice Arena in Santa Rosa.
Friday night the Polar Bears outscored SFSU 18-0 despite not purposely running up the score. It could have been much worse for SFSU, but the Polar Bears performed with integrity.
When the puck dropped against Stanford on Saturday night, the Polar Bears came out slow in the first period. Stanford's lines have some great speed and a skilled goalie who kept the Polar Bears out of the net, only allowing one score in the first period.
The Polar Bear penalty kill put on a spectacular display when Tommy Dennen took a trip to the box at 8:10, followed by another roughing penalty just 55 seconds later by Josiah Nikkel. The defense denied Stanford a score, killing both penalties.
The first period ended 1-1. The Polar Bears came out in the second and third periods refocused, moving the puck around, passing and scoring often.
The Polar Bears defeated Stanford 14-1.
The gap in skill on the ice was apparent from the first drop of the puck and head coach Mike Kovanis feels games like these two are exceptions.
"This is the rarity not the norm for sure," Kovanis said. "We are definitely going to get into the stretch of our schedule in the next month [and] through the month of November; we start playing some very competitive teams."
Kovanis cited next week's game against a tough Santa Clara who the Polar Bears faced in last year's championship tournament. "They will provide a very good test," he said.
Ryan Ellis and Joshua Greenwell both scored their first goals in Polar Bears uniforms against SFSU.
"I didn't think it was real for the first five seconds; it was amazing," Ellis said.
SRJC's lone female player, Sophie Angel, enjoyed some ice time and picked up her first assist of the season while hovering at center on the crease.
The next home game is against UC Davis at 8:30 p.m. Oct. 24 at Snoopy's Ice Arena in Santa Rosa. Admission is free.