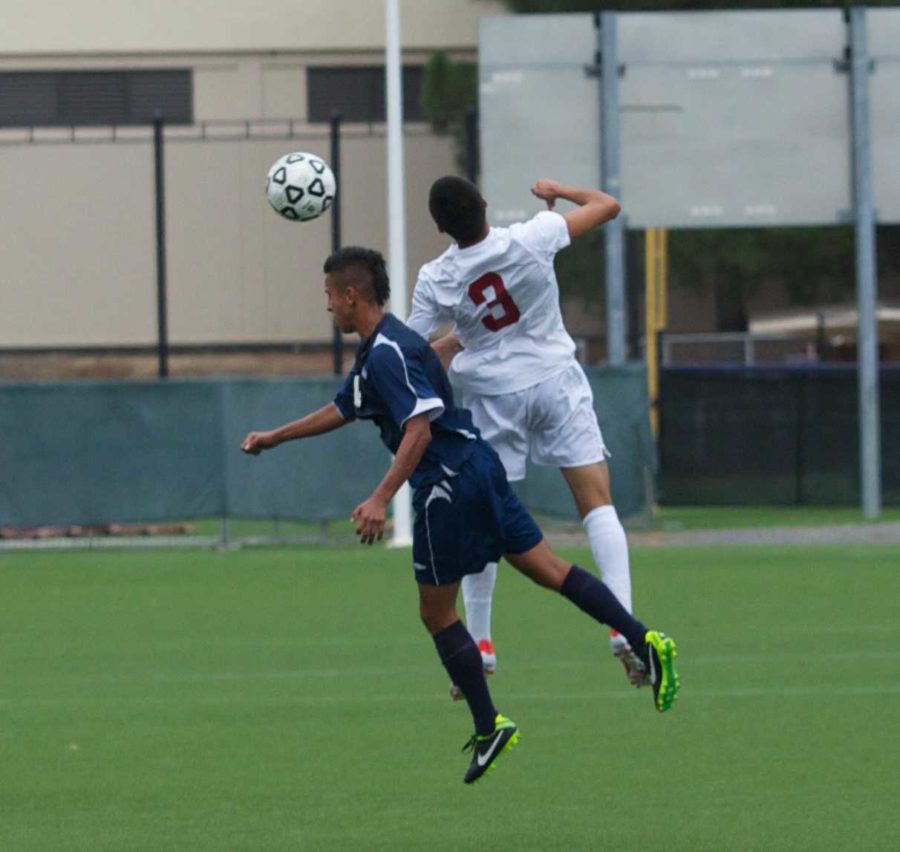 Joseph Barkoff
Bursting with determination. Pumped with energy. The Santa Rosa Junior College men's soccer players are experiencing these feelings as they wrap up the final days of the 2013 season and ready to move on to the postseason.
Head Coach Marty Kinahan believes that the team has greatly improved since the season's beginning.
"We changed formation and we changed our mentality on defense, and it's proved to be beneficial," Kinahan said of the team's cooperation.
Though the Bear Cubs enjoyed good outcomes in season's second half, they remain cautious of their opponents and continue to learn from past mistakes.
"We're learning from our mistakes, and just starting to come together as a team," said defender Nicholas Rogers.
The team now strives to maintain high levels of focus and teamwork in order to walk off the field with the best possible outcomes in the upcoming games.
"Every practice counts now," Rogers said.
The Bear Cubs are not sure whether they are guaranteed a spot in the postseason series, which is why they will try their best to keep up their fight.
"Since I've been here 16 years, this is the toughest our conference has ever been," Kinahan said.
The conference is competitive enough this season that last-place Delta College beat first-place American River College.
Though the Bear Cubs cannot tell what the future may bring to them, they hope for the best.
"I think we've worked really hard to get where we are, and we're going to get everything that we've worked for," Rogers said.