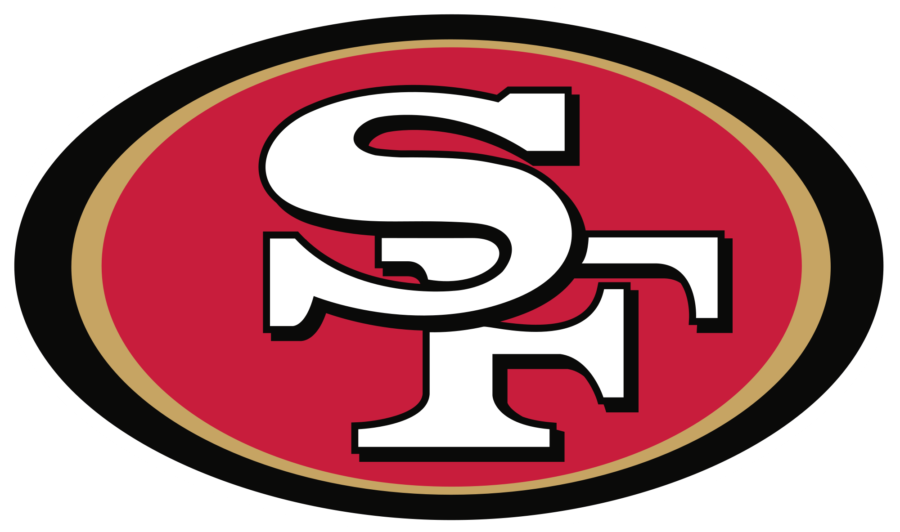 I spent my Thursday night watching the Warriors and Sharks lose back-to-back playoff games in a matter of minutes. Needless to say, I'm not a happy camper.
It only took a few minutes of bitter ranting before I started thinking of my first love again; football.
A smile crept upon my face as I dreamt of Michael Crabtree stiff-arming Richard Sherman in the face as he drags him into the end zone. Then I got real and cracked open a calendar to see how long I have to wait until kickoff.
104 days. Awesome.
Ok, I guess I've got some time. The San Francisco 49ers have 90 players on their roster right now, and 37 must be cut before its Week 1 rematch against the Green Bay Packers.
Here is my take on the 49ers potential 53-man roster.
Quarterbacks (*= Denotes starter):
–                *Colin Kaepernick
–                Colt McCoy
–                Scott Tolzien
This is a no brainer. Kaepernick is coming off an incredible Super Bowl run, despite only starting 10 games. Shortly after losing to the Ravens in the Super Bowl, Kaepernick showed his dedication by taking a few receivers with him to Atlanta for six weeks where they built chemistry, and worked on their games. An interesting development to watch closely is the impending camp battle for the No. 2 spot between McCoy and Tolzien. McCoy was a surprising trade acquisition General Manager Trent Baalke made in early April when the team acquired McCoy from the Cleveland Browns for a fifth and seventh-round pick. A move like this shows obvious interest in McCoy both as a player and as a person, but Tolzien made the 49ers roster the past two seasons. With Alex Smith out of the picture, Tolzien is looking to make a jump to the No. 2 spot.
Running Backs:
–                *Frank Gore
–                *Bruce Miller
–                LaMichael James
–                Kendall Hunter
–                Anthony Dixon
–                Marcus Lattimore (IR/PUP)
Last season, head coach Jim Harbaugh showed he isn't afraid to roll with six running backs going into a season; even if one of them is Brandon Jacobs.
Frank Gore has been the heart and soul of the 49ers offense ever since he broke out in 2006 with 1,695 yards rushing, and eight touchdowns. His production slightly declined since then, however his age has not. Gore turned 30 on May 4, usually a death sentence for NFL halfbacks. Gore doesn't seem ready to give up his starting job anytime soon, but with Kendall Hunter and LaMichael James proving to be capable backs, expect Gore to start splitting the load more often this year.
The 49ers find great special teams value in Anthony Dixon, as he played for both the kick-off team and the punting team in every season he has been on the team.
There were questions about the 49ers drafting Marcus Lattimore in the fourth round in the 2013 NFL Draft. Lattimore was an absolute steal. He was the best back going into the draft before his injury, but with the depth and talent on the 49ers at the halfback position, look for Harbaugh to rest Lattimore for the season.
Wide Receiver:
–                *Michael Crabtree
–                *Anquan Boldin
–                Mario Manningham
–                Kyle Williams
–                A.J. Jenkins
–                Quinton Patton
Michael Crabtree flourished last season after Kaepernick came in as the starter. Crabtree showed he is a threat to every defensive back in this league with his great hands, smooth moves and uncanny ability to break tackles. (See his first touchdown in the Super Bowl if you don't believe me.)
Boldin was the reward of yet another great offseason acquisition by Baalke, when the 49ers Shanghaied Boldin from the Baltimore Ravens for a measly sixth-round draft pick.
Boldin was huge for the Ravens in its Super Bowl run this past year. Boldin's veteran presence and rugged skillset will prove to be valuable in the season ahead. Much more valuable than a sixth-round pick.
I also know for a fact that rookie Quinton Patton will make the team. Not because I am a psychic or anything, but because Harbaugh himself said he won't let Patton get cut after Patton showed up too early for rookie mini-camp.
A.J. Jenkins is the 49ers first-round pick of the 2012 draft. Last season, he posted 0 catches in 1 target where he was wide open on a crossing pattern against the Arizona Cardinals.
In other words, Jenkins is a disappointment so far. But it doesn't mean the 49ers are ready to give up on him.
The 49ers, under Harbaugh, are known for striking gold with unorthodox draft picks. Jenkins may not look so hot right now, but it's been only one season, therefore I'll wait to pass judgment until the end of this year.
Tight End:
–                *Vernon Davis
–                Vance Mc Donald
–                Garrett Celek
Once again, this is another no-brainer.
Vernon Davis is the unquestioned starter going into the 2013-14 season. I don't see this changing.
Vance McDonald is Jim Harbaugh's special second round project he picked up in this year's draft after losing Delanie Walker to free agency. Despite Walker being a hell of a second-string tightend, Mc Donald shows incredible potential, due to strong hands, great speed and immense size.
Offensive line:
–                *Joe Staley
–                *Mike Iupati
–                *Jonathan Goodwin
–                *Alex Boone
–                *Anthony Davis
–                Adam Snyder
–                Joe Looney
–                Daniel Kilgore
Perhaps one of the best O-lines in the league, I highly doubt the 49ers will mess with a good thing. The 49ers openly welcomed back their former Swiss army knife in Adam Snyder after a one-year stint in Arizona. He will provide veteran leadership for the young guys on the team, and will probably come in for certain packages, considering the 49ers know how to use him.
Cornerbacks:
–                *Nnamdi Asomugha
–                *Tarell Brown
–                Carlos Rogers
–                Chris Culliver
–                Perrish Cox
I loved the pickup of Nnamdi Asomugha. Why? Because we practically got him for nothing.
Right now, people remember Asomugha as an over-paid, over-hyped cornerback who didn't pan out for the Philadelphia "Dream Team" Eagles.
However, if we travel back a few years to when Asomugha played for the Oakland Raiders, we will find one of the most feared corners in the league.
The potential of Nnamdi coming back into All-Pro form significantly outweighs the $0 worth guaranteed money we would owe him even if he blows it. As for now, I'm pinning him up as a starter.
Speaking of starters, what's Tarell Brown doing above Carlos Rogers?
Last year Rogers regressed from his Pro Bowl form from 2011-12. He was highly suspect when it came to guarding smaller, speedier receivers like Victor Cruz, Brandon Lloyd and Danny Amendola.
On the other hand, Brown improves every year. No one will forget the play he made in the Super Bowl when he recovered a Ray Rice fumble he forced during a crucial point in the game. Brown also recorded more interceptions than Rogers in both the regular season and the playoffs.
This is the year Brown leapfrogs his way into a starting role, which means Rogers is susceptible to being cut.
Safeties:
–                *Donte Whitner
–                *Eric Reid
–                Craig Dahl
–                C.J. Spillman
–                Trent Robinson
Most likely, Harbaugh will have Eric Reid compete with Craig Dahl for the starting Free Safety spot. And most likely, Reid will win the job.
C.J. Spillman should win special teamer of the year. He is among the most underrated players in the league.
Defensive Line:
–                *Justin Smith
–                *Ray McDonald
–                *Glenn Dorsey
–                Tank Carradine
–                Quinton Dial
–                Ian Williams
–                Lawrence Okoye
I get what you're probably thinking right now. "Does this kid really have Lawrence Okoye on the final roster?"
You bet I do. At 6 foot 6, 300 pounds and a 4.7 40-yard dash time Okoye is an athletic monster.
Without a doubt, there are a lot of questions about Okoye, considering he's never played a down of football in his life, and he still refers to a football field as "a pitch" (The name of a rugby field).  However, the sky is the limit with this guy, and I have an eerie feeling that if Okoye is placed on the 49ers practice squad; he will get snatched up by another team in a heartbeat.
Middle Linebackers:
–                *Patrick Willis
–                *Navorro Bowman
–                Dan Skuta
–                Michael Wilhoite
Everyone knows by now that Patrick Willis and Navorro Bowman are the best two MLBs in the league. Nobody is replacing them anytime soon.
Dan Skuta and Michael Wilhoite were both quality special teamers last season; Skuta for the Bengals, and Wilhoite for the 49ers. Expect them to make big contributions for the Tony Montana squad in 2013-14.
Outside Linebackers:
–                *Ahmad Brooks
–                *Aldon Smith
–                Parys Haralson
–                Corey Lemonier
According to NFL Draft expert Mike Mayock, Corey Lemonier, a rookie linebacker from Auburn, is "kind of a somewhat conflicted pick in the sense that his talent would be a late-first to late-second round."
The 49ers were lucky enough to get Lemonier in the third round, and his skillset looks promising. He is a well-balanced linebacker skilled in pass rushing, run defending and pass coverage.
The 49ers biggest problem last season with the outside linebacker position was the lack of depth. A big contributor to this was Parys Haralson tearing his triceps early in the preseason, and having to sit out the entire year.
Well now he's back.
With the return of Haralson and the addition of Lemonier, linebackers Ahmad Brooks and Aldon Smith will have more time to rest, making them fresher throughout the duration of games.
Special Teams (Kicker, Punter, Long Snapper):
–                *Phil Dawson
–                *Andy Lee
–                *Brian Jennings
Nothing was cooler than the time when David Akers, Andy Lee and Brian Jennings all made the 2012 Pro Bowl. Let's hope the addition of Phil Dawson will make this possible once again.
The 49ers arguably have the deepest roster in football. While the 22 starters may already be in place, the camp battles for the remaining 31 spots will be fierce, as both proven and unproven players vie to play for a Super Bowl contender.