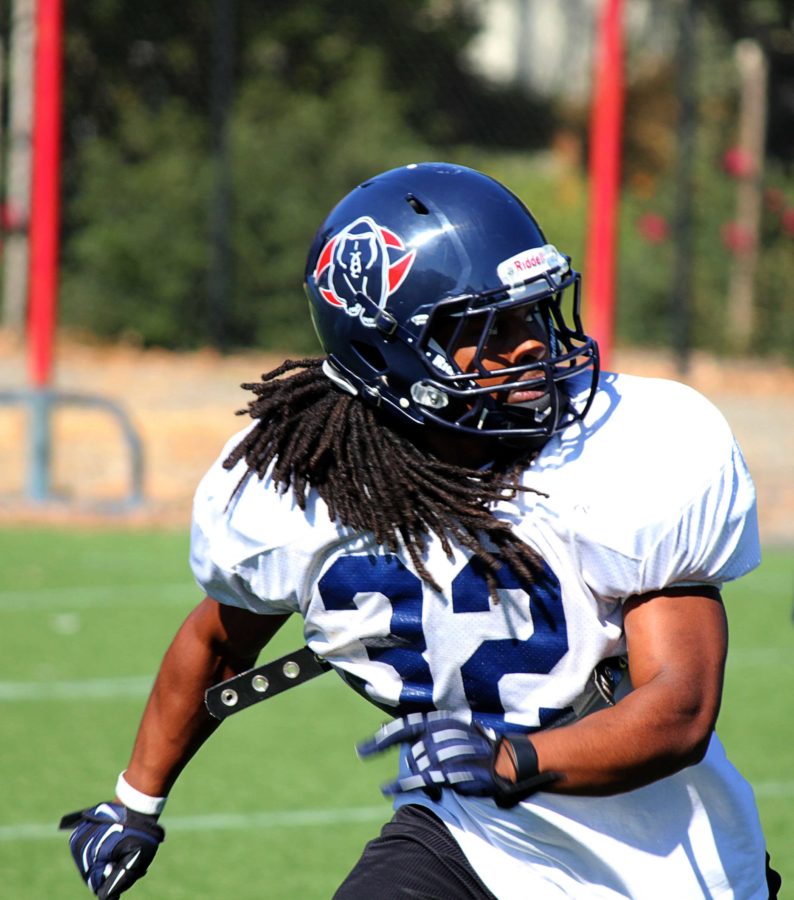 The SRJC football team lost back to back games over the last two weeks putting an end to their undefeated record.
The Bear Cubs suffered a 37-32 loss at the hands of Sacramento City College Sept. 15 at Bailey Field. With a rough start, the Bear Cubs fumbled the opening kickoff return at the start of the first quarter. This would set the tone for the game. By the end of the first half, SRJC was down 21-0.
"Our offense wasn't clicking. Every time we got in the red zone we couldn't score," said freshman receiver K'Lan Anderson. "We also had too many turnovers."
It is safe to say that a bad week of practice contributed to the loss as well. "There was a lack of focus and a lack of energy," said head coach Keith Simons. "You can't wake up on Saturday and flip a light switch on and say, 'I'm ready to go.' It starts on Monday all the way through Friday."
It is evident that the Bear Cubs did not take the 0-2 Panthers seriously. "We came out flat and already thinking that we were going to win," running back Spencer Morrow said. "We were looking past this game before it even started."
Simons expressed a similar opinion. "Everybody's patting you on the back for being 2-0. We beat a good team in DVC, and we're flying high and looking in the mirror to see how pretty we look, and we blew a great opportunity," he said.
The Bear Cubs fought hard to rally back in the fourth quarter. Freshman defensive back, Kepa Luat-Hueu, returned an interception for 75 yards, scoring a touchdown to make the game 31-26 with 6:35 to play. In the final two minutes of the game, freshman running back Alex Ciudad-Real ran for 5 yards, scoring his first career touchdown.
Hoping not to lose a second straight game the Bear cubs took on American River College Sept. 22. in Sacramento.
The Bear Cubs were able to keep the score even at 21-21 until the start of the fourth quarter, when ARC scored two touchdowns within five minutes.
With 6:19 left in the contest, SRJC's wide receiver, Terrance Drew, caught a 32 yard pass from quarterback Mike Pierson, to make it a one possession game.
In the final minutes of the game ARC's Rozale Byrd intercepted Pierson and ran for a 55 yard touchdown and left the score at 42-28.
"It was a close game all the way through and American River is a pretty good team," Morrow said.
The Bear Cubs fell to a 2-2 record after Saturday's game. The team will travel to Fresno to face the Fresno City Rams at 6 p.m. Sept. 29. The next home game is "The Clo Classic" against Foothill at 7 p.m. Oct. 20.