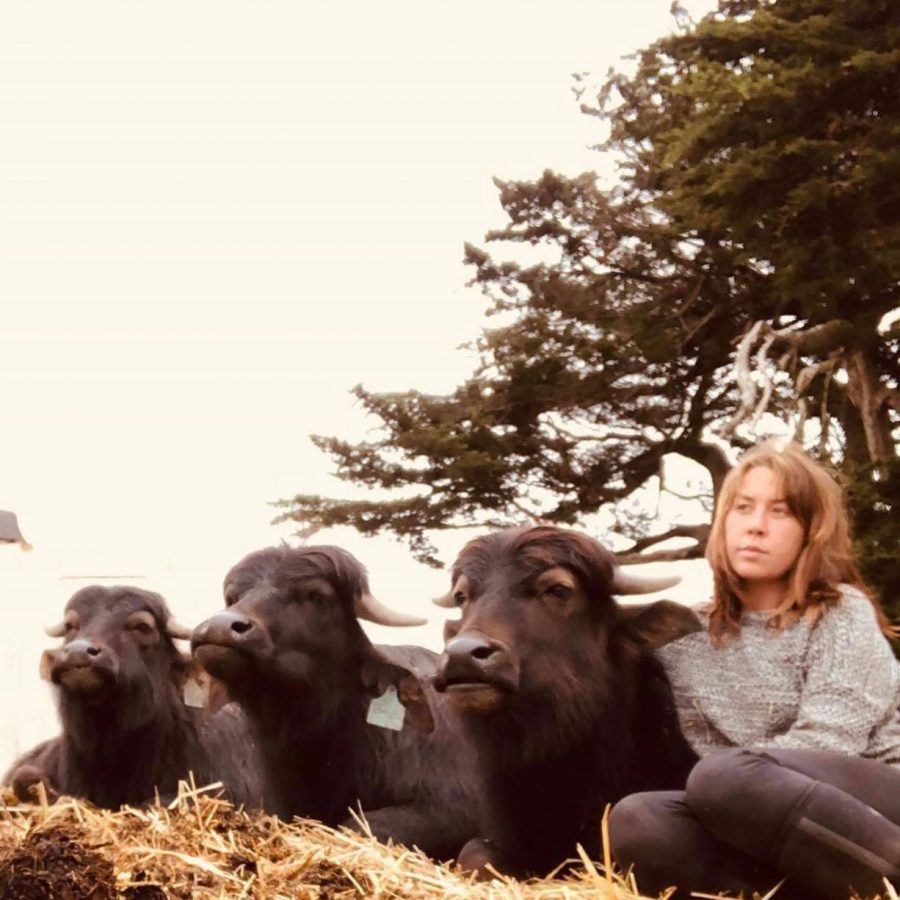 Courtesy Azelia Mazur
When I first learned about the shelter-in-place order I was quite alarmed. I would read articles that would lead me into a frantic panic and it would keep me up at night. I learned to keep myself from reading more than two articles a day and certainly not before bed. My biggest concern was my grandad who I've been watching after a few times a week over the last couple years since my grandma passed away. He, like Anne's mom, loves to stay busy and is also a very social guy. He lives alone and is 88 years old. 
My family agreed that in order to keep him in(side) we must go to him. Each one of us has a different day of the week where we run errands for him, make him dinner and then settle in for a movie. We spray down everything we touch, we wash our hands every five minutes and we keep a minimum of 6 feet from him.
At home, I live with a group of seven others. All of us are very artistic, and we've all been keeping busy by cleaning, cooking, doing art and playing music. One of my roommates installed a stripper pole in her room (for exercise) and all of us have given it a go, haha. It's actually pretty hard and good for building upper body strength. 
I work on a remote farm where I am quite used to working alone or with just one other person. I work with Asian Water Buffalo and we make cheese from their milk. The animals need to be fed, too, so I have been able to get some work. The orders have gone down a lot from the restaurants that buy my boss's cheese, but we were able to get into some new grocery stores and farmers markets. I will probably start working the farmers markets soon. Everyone is required to wear a mask and there is caution tape so the customers can't get too close to the booth. It almost feels safer than the grocery store. 
Although I am very saddened by what people are going through, I've started to kind of enjoy the pace of things. No pressure to go out and be social, not spending excess money on things I don't need such as clothes, restaurants and drinks. It's helping me realize what I can live without. I also enjoy reading the news about the climate and how things being shut down has helped with pollution and carbon emissions. I think it would be good to move in that direction as a society, to learn what we can live without and not rely so much on capitalism etc. That's always kinda been my dream since I can remember, but to see it in action is interesting.
Other than that I've been going for bike rides and little walks to keep me satiated and at night I've been staying in and watching shows and movies.