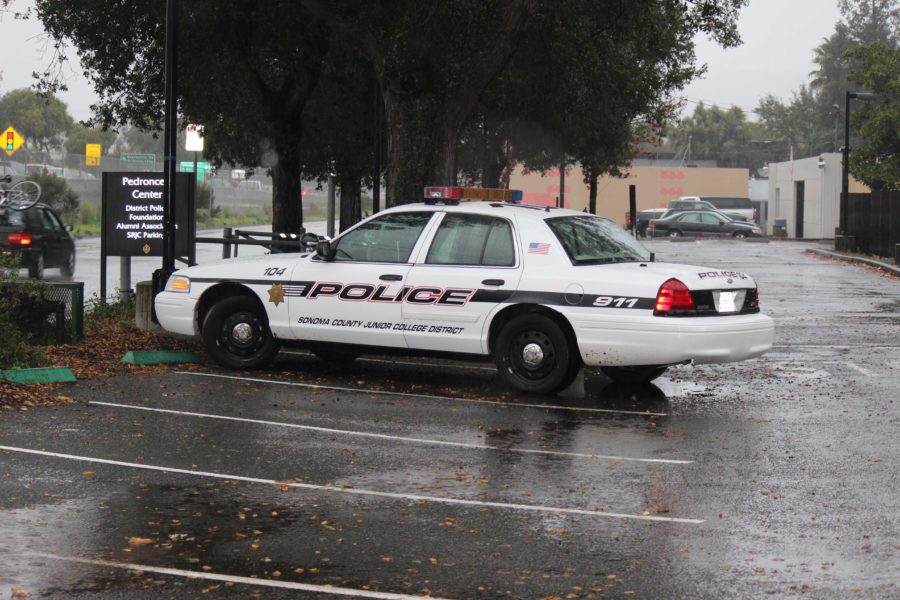 Santa Rosa Junior College District Police alerted students and residents near Elliott Avenue of a suspected gunman at a home in the nearby neighborhood late Wednesday night.  
SRPD Sgt. Christopher Mahurin said the suspect refused to come outside from the home, and officers used a police dog to lure them out of the house before arresting the individual and booking them into Sonoma County Jail.
Officers could not release any information on the identities of the individuals involved due to the nature of the suspected crime.
SRJC District Police assisted SRPD to secure the campus and notified students to leave the area and find shelter during the incident.
District Police Chief Robert Brownlee said district police responded to the incident and "made sure the area was safe."
SRJC student Anetra McCartney, 23, took shelter inside Bertollini Student Center after receiving the alert via email.
"I was nervous. There was a man running around with a gun while I was nearby," McCartney, who is originally from the Bahamas, said. "This doesn't happen where I'm from. But here, I'm always hearing so many stories of children on lockdown because of a school shooter. I can only imagine how scared they are."
District Police issued an "all clear" via email at 11:15 p.m.
This is the second alert SRJC has issued about a possible gunman near campus this semester.
The first instance took place on Feb. 9 when a student alerted faculty about a family member "coming to campus to kill her." SRJC issued a campus lockdown and evacuated Analy Hall was evacuated. The incident was later declared a false report.
This story is still developing. Please check back for updates.