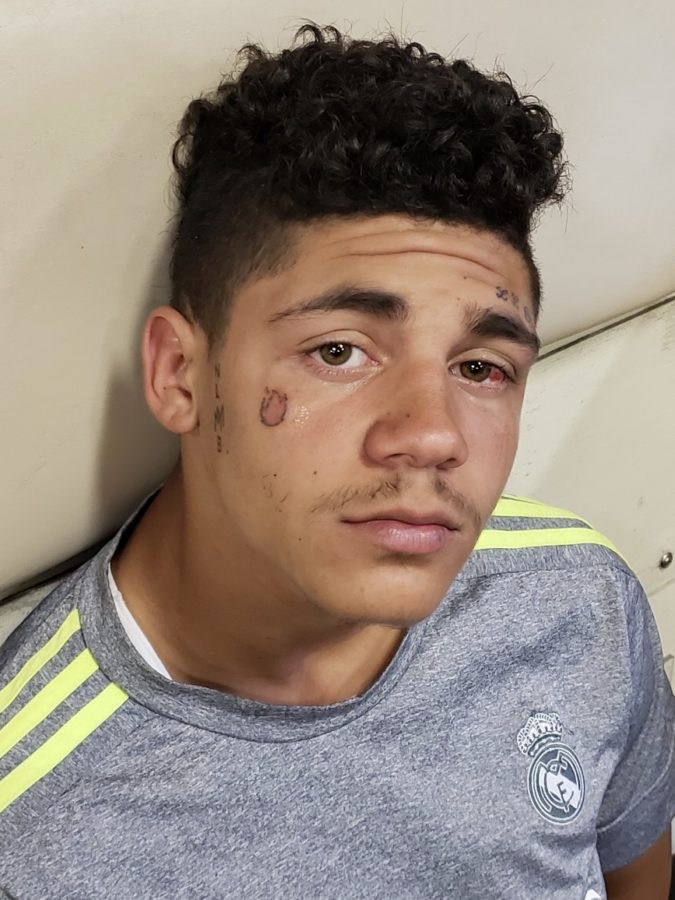 Provided by SRJC PD
Following a two-day search, Santa Rosa Junior College District Police arrested Marcus Len Walton, 18, for suspicious activity and "aggressively flirting" with female students on campus, officials said.
According to a Sept. 14 press release, District Police officers questioned Walton Thursday in regards to alleged harassing behavior, and officers determined he was in violation of his current pretrial court terms in Sonoma County.
On Sept. 11. a faculty member reported a man "aggressively flirting" with female students and making them feel uncomfortable around Shuhaw Hall. SRJC District Police responded to the call, but could not find the suspect.
The next day, SRJC police responded to another call in Doyle Library, where someone reported witnessing a man trailing behind a female student and speaking to her in an inappropriate manner. Police searched for the suspect on scene, but he had left before their arrival.
District police were able to identify Walton on Sept. 13. through social media posts and detained him later that day.
They arrested Walton for section 1203.2 of the California Penal Code (Violation of Pretrial Release). Police booked him into the Sonoma County Jail. Walton is not allowed to return to campus for seven days.
Anyone who may have been  approached by Walton or anyone who has additional information can contact the SRJC District Police at (707) 527-1000.