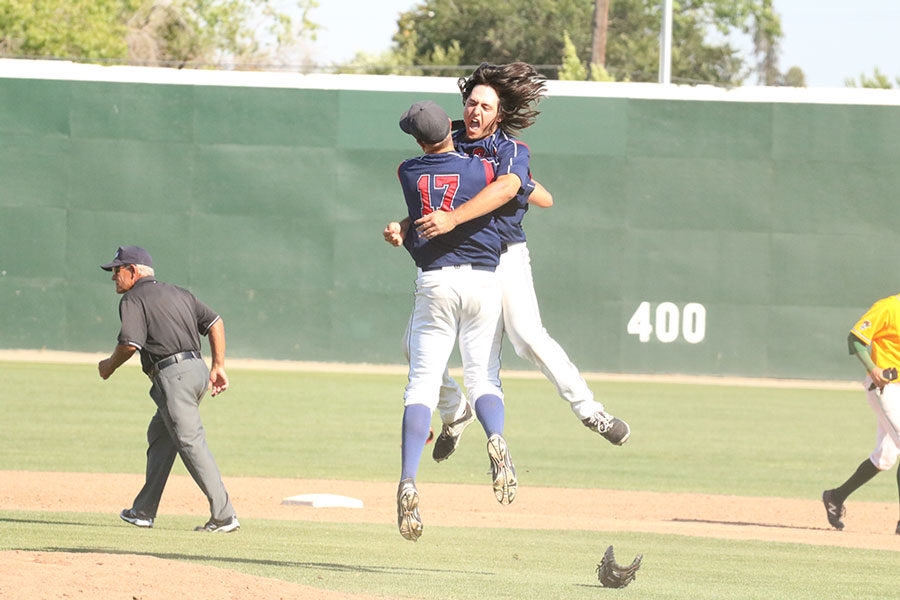 Will Mathis
The Santa Rosa Junior College baseball team made quick work of its competition last spring, collecting a 38-9 record, a Big 8 Conference championship and the school's third state championship.
However, the team's toughest competition has come off the field and into the off-season: a $12,000 price tag for its championship rings. The college can't pay for the rings, leaving the players to pay for the rings themselves.
"They were amazing last year," said SRJC President Dr. Frank Chong. "It's hard for the college to come up with the money for that. We're not allowed to use general funds for what we call gifts."
The $12,000 covers the base price for every player and coach on the team.
Players started a GoFundMe page to help raise the money. Currently, the page has received $495; less than five percent of the player's goal.
"We fought hard as a team from late August to the end of May to reach this surreal goal," said first baseman Nick Robinson. "This memory will be with me for the rest of my life, and there is no better way to remind myself of it than with a ring."
The team will hold a golf tournament fundraiser at noon Sept. 17 at Healdsburg Golf Club in Tayman Park. The tournament raises $100 per participant. Thirty-four of the 75 spots are currently filled.
Players will volunteer at the event.
"It's important to us," said relief pitcher Henry Burch. "We want to take the time to help out."
Check out the team's GoFundMe page at gofundme.com/bearcubbaseball.
Email [email protected] with any questions about the Sept. 17 golf tournament.