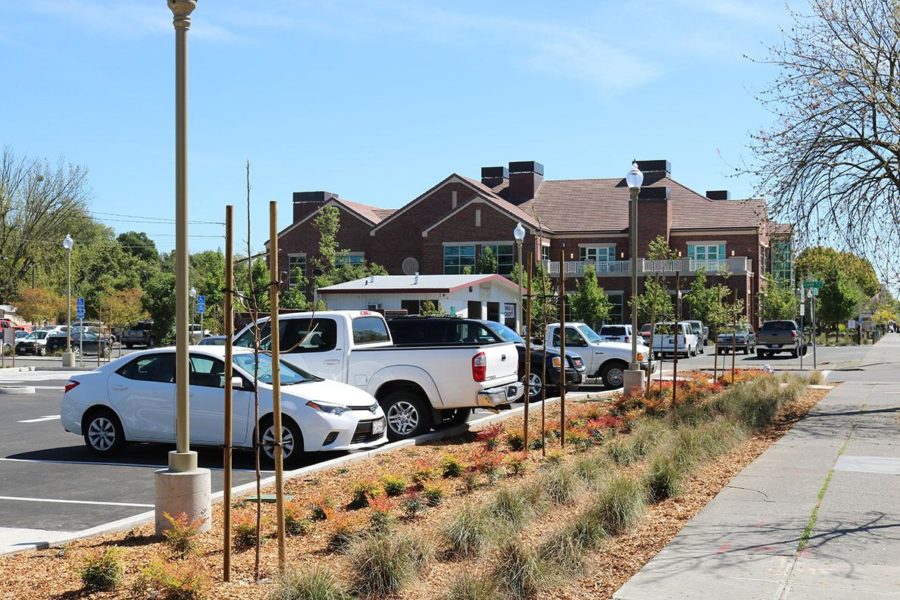 Arthur Gonzalez-Martin
Across the street from Santa Rosa Junior College and adjacent to Ike's sandwich shop stands a new SRJC parking lot on Mendocino Avenue with 43 spaces.
Parking will be for culinary students only from 7 a.m. to 3 p.m Wednesday through Friday and other times parking will be permitted for all students, according to Dr. Frank Chong in a faculty-wide email.
Aside from having the amenities of other lots, such as the parking pass kiosk, emergency call box and LED lighting, the new lot will have an irrigation system to conserve water for the new landscaping.
The lot is on 1700 Mendocino Ave. Parking is 25 cents for 15 minutes or $4 for all day parking.