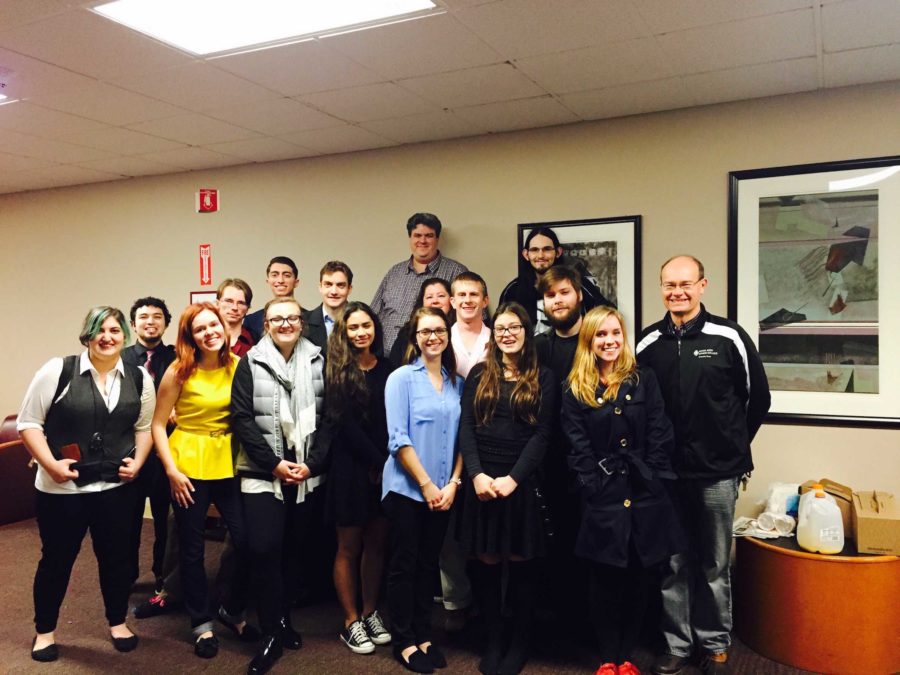 Courtesy of Hal Sanford
After being tied up with two competing colleges, the Santa Rosa Junior College Bear Cubs forensic team won the state championship in parliamentary debate March 13.
During elimination rounds March 12, SRJC was tied with El Camino College and Irvine Valley College, all advancing to the championship rounds in the California Community College Forensics Association's annual championship tournament in Concord.
Hal Sanford, SRJC speech instructor and director of forensics, said SRJC was the only college to advance three teams from the elimination rounds, and the teams won two of its three debates and earned more sweepstakes points than any other college at the competition, securing them the championship.
The Bear Cubs train tirelessly with faculty and alumni coaches during the speech and debate season from August to May. Sanford said the team's success can be attributed to the student's intellect, work ethic and refining their skills through life lessons.
"Mostly, they have succeeded because they are courageous. They face fear, they learn from adversity and they evolve," Sanford said. "As a team, they genuinely care about each other; they provide emotional and intellectual support for each other."
Virginia Kerr, debater and vice president of student life, said she was impressed with the team's combined efforts to bring home the gold.
There were many factors contributing to the team's success. "The first of these is Hal Sanford. There would be no debate team without Hal," Kerr said. "He is the most valuable educator at the college and instructs, inspires and supports debaters and students in the most profound way."
Kerr was paired with fellow debater James Rogers and both captured the gold medal, as did the Bear Cub pair of Anson O'Rourke-Sargent and David Shen. Bear Cub debaters Fletcher Wingfield and Elliott Monroe earned a silver medal in the tournament. According to Sanford, Kerr and Rogers only dropped one ballot throughout the entire tournament.
Rogers was named the tournament's overall top speaker in parliamentary debate, winning the Jim Wyman Speaker award. "Personally, I'm honored to have been as highly ranked by judges as I was, and I attribute a lot of that success to practice and constant improvement, he said."
Rogers said his high school debate coach and former SRJC debater Miranda Olzman taught him valuable fundamentals making it possible for him to perform well in college debate. He said the Bear Cubs debate team's success was infinitely indebted to Sanford.
"Hal's attitude and lessons keep us on course to succeed throughout the whole year, and he's always there, cheering us on in victory and supporting us through tough breaks," Rogers said.
Kerr and Rogers also noted the benefit of having speech instructors Susan Houlihan and Mark Nelson help with coaching. Various veteran SRJC debaters offered advice and support to the team, including Somerset Bassett, Sean Hayes, Ivy Ziedrich, Kevin Steeper and Aaron Josephs.
"The willingness of these individuals to help others through this difficult tournament is admirable and is a testament of the dedication that we all have to the team," Kerr said.