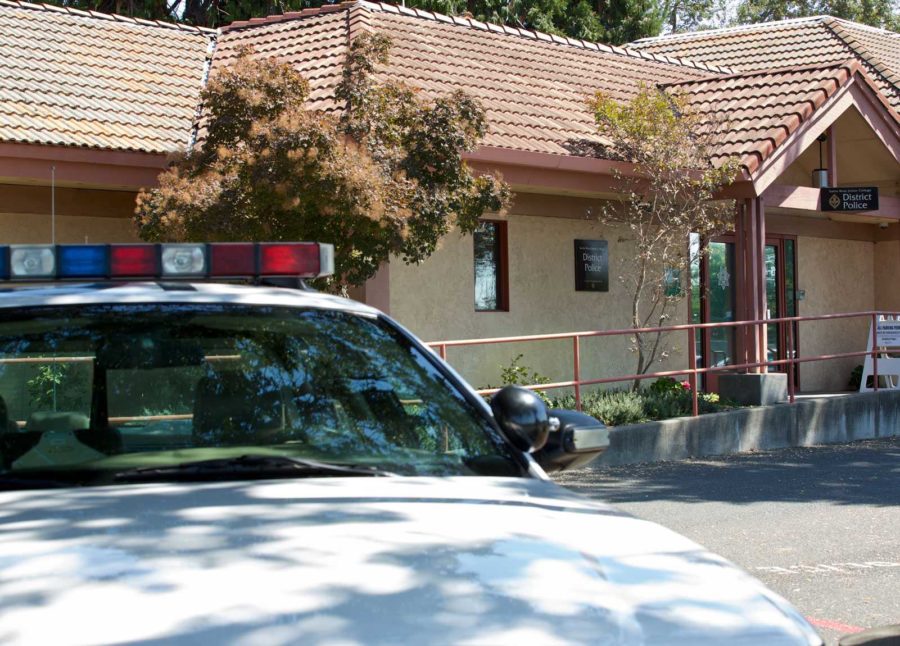 Joseph Barkoff
Santa Rosa Junior College is investigating its own police force on allegations of promoting a hostile work environment, sexual harassment, padding overtime hours and possession of child pornography, according to anonymous sources close to the investigation.
The Service Employees International Union (SEIU) filed hostile workplace and sexual harassment grievances on behalf of six District Police employees in the early summer. In response, attorneys representing the college hired Santa Rosa-based private investigator Chris Reynolds to look into the allegations.
Reynolds declined to comment on the specifics of the ongoing investigations and said his report is expected to be complete in the next 30 to 45 days. Reynolds also declined to discuss what his investigation may end up costing the school, but said his rate is $140 an hour.
According to sources within the department, the troubles came to light after a District Police dispatcher discovered another employee's personal thumb drive that contained child pornography, which allegedly came from a case officers handled in January of 2013.
Three police employees have filed sexual harassment complaints against the department over exposure to the child porn.
At least two district employees are on leave due to fear of retaliation from the chief and other department employees, and are awaiting the outcome of the investigation.  At least five and as many as nine employees have individually retained legal representation.
The allegations of padding overtime hours stem from the alleged failure on the part of senior officers in the department to deduct their sick leave and vacation time from the timesheets they turned in. The three sergeants each collected between $8,300 and $10,500 in overtime pay last year, according to transparentcalifornia.com.
In a July email sent to all faculty and staff, SRJC President Dr. Frank Chong assured the college that the administration was taking the allegations seriously and that the school was conducting a thorough investigation. Dr. Chong requested in the email to direct any questions or concerns about the matter to Doug Roberts, vice president of business services.
Roberts refused to comment on the investigation or how much it is costing the district, citing the fact that it is a personnel matter.
SRJC District Police Chief Matt McCaffrey said, "I have a high degree of confidence that when these investigations are done, we are going to find that no employees had acted inappropriately."
But others disagreed. "It's been a dysfunctional department for a number of years and based on the number of complaints and information I've gotten, the current leadership isn't making the problem any better," said Robert Edmonds, former student trustee on the SRJC Board of Trustees and vice chair of the Sonoma County Community and Local Law Enforcement Task Force.
Anonymous District Police employees said morale is at an all-time low. "The department is split. People are feeling intimidated and afraid. Two people have gone on leave because they are afraid to go back to work," one said.
With the investigation by Reynolds under way, the chief is said to have told employees and officers not to talk to anyone under threat of termination.