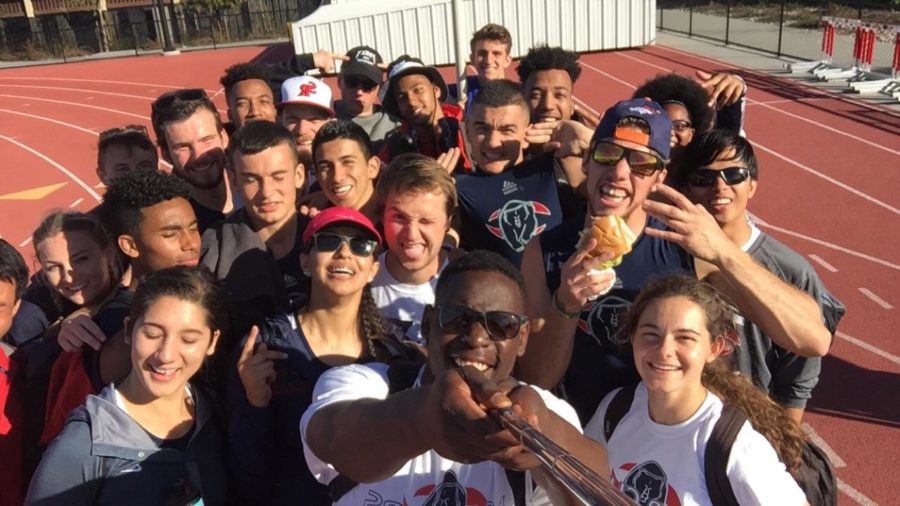 Courtesy of SRJC Track and Field
The Santa Rosa Junior College men's and women's track team both had a solid performance in the 31st Annual Chico Multi Classic Feb. 25 and in the De Anza Open on Feb. 27.
Only two Bear Cubs participated in the Chico Multi Classic. Sophomore Kasey Mancini broke the Santa Rosa Junior College school record in the decathlon with a point total of 6,142 while taking first place in the event.
"It was one of the most challenging mentally and physically things that I had to do… I can improve," Mancini said.
Sophomore Julia Grimm took fourth place in the heptathlon with an overall score of 4,151. She came close to breaking her own personal record.
The De Anza open featured more SRJC athletes competing in several events.
The men's team had athletes competing in several different events including the 100 meter dash, the 200, 400 and 110 hurdles, 4×400 relay, high jump, pole vault, long jump, shotput, discus, javelin and hammer throw.
Freshmen Justin Zinnerman had strong performances in the 100m dash and the high jump. He took first in the high jump with a 1.87 meter jump, and placed second in the first heat of the 100m dash.
Thrower Christian Diaz had dominant performances in his two events.
In the discus throw Diaz recorded a 46.12 meter throw, defeating second place by over five meters. Diaz also got first place in the shot put with a 13.26 meter throw.
Freshmen Kevin Moe and sophomore Sean Bacca competed in the 400m and finished first and second place in their heats respectively.
Moe placed first with a time of 51.15 seconds while Bacca placed second with a time of 52.03 seconds.
Kadeem Hemphill placed second in the high jump in his first meet with the SRJC Bear Cubs. His jump was recorded at 6.55 meters, four-tenths away from first place. He participated with a hurt leg. "When my hamstring is 100 percent I'm about to take flight," Hemphill said. The women's team also put in a fine performance at the De Anza open with athletes participating in 100m, 200m, 400m, long jump, shot put, discus and hammer throw.
Freshman Erin McCullough took first place in the 400m. She was the only participant under one minute in her event at 59.72.
Thrower Mickie Seuga participated in the shotput, discus and hammer throw. Her best performance was in the shotput; she finished first with a throw of 12.22 meters. Seuga placed third in the discus and hammer throw with throws of 37.64m and 38.03m respectively.
Freshmen Stephanie Fernandez had a strong showing, finishing first in her heat in the 200m and placing third in the 400m. Her 200m time was 26.71 seconds, the fourth best overall time at the meet. For the 400m she clocked in at 1:00:81.
Fernandez was proud of her teammates and has high hopes for the rest of the season.
"We have a solid team that can compete and win," she said. "Everything we have been working on all season showed on Saturday we left it on the track."
Head Coach David Wellman was proud but not completely satisfied with the team's overall performance. "Good early meet. A lot to work on. But a lot of great marks," Wellman said.
The Bear Cubs' next track meet is March 11 in Modesto, California.