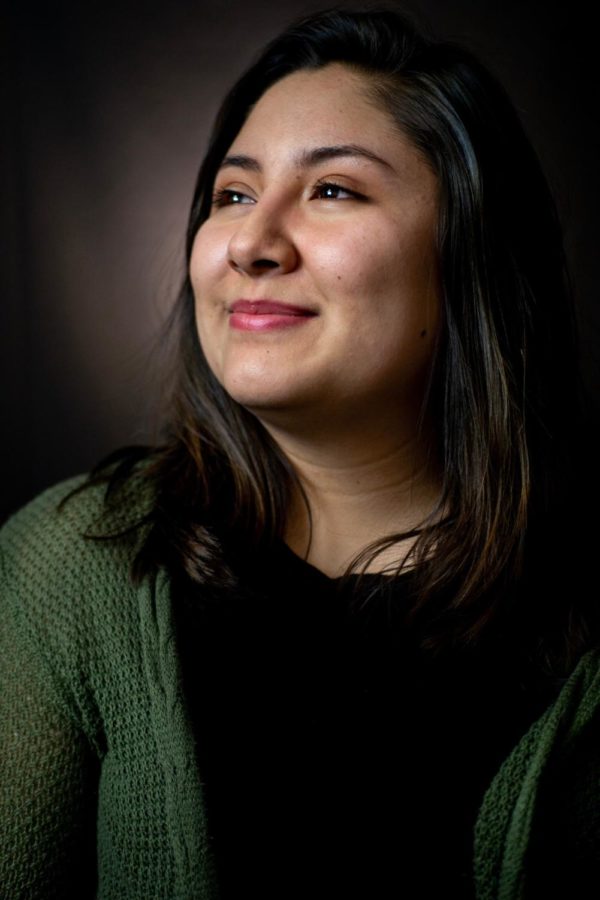 Abraham Fuentes
A fractured identity. Unable to travel freely. Feeling unwelcome in the place they've made home. Such are the circumstances for millions of undocumented immigrants who came to the U.S. in search of a better life — and for three Santa Rosa Junior College students who immigrated from Mexico as toddlers.
Despite growing up in California, attending the state's schools and being immersed in its culture for two athree students feel caught between two worlds. They don't feel entirely American, but they don't fully relate to being Mexican, either.
For these three — Jocelyn Zhaori Contreras-Toscano, Bibiana "Bibi" and "Aaron" — their identities are as unclear as their immigration status.
Two of the three students weren't aware of their undocumented status until high school; the third knew he was "illegal" from childhood. But in 2012, during their freshman year of high school, Deferred Action for Childhood Arrivals (DACA) gave each of them a temporary social security number in order to work, drive and go to school legally.
The program began during President Barack Obama's second term to give stability to children whose parents brought them to the U.S. without documentation. And while it provided opportunity for all three of these students to continue their education or travel back to Mexico, DACA did not help them feel more welcome in America. In fact, since President Donald Trump's election in 2016, the opposite is true for them.
All three hear the president's rhetoric categorizing Mexicans as undesirable future citizens. All three see the hate-filled posts that pack social media feeds. And all three have leaned on SRJC to navigate all aspects of their situation, from this lack of acceptance to the requirements of immigration paperwork.
Through their education and hard work, these students hope to give back to their communities and contribute to American society — a society that doesn't always embrace them — even if they never become U.S. citizens themselves.
These are their stories.