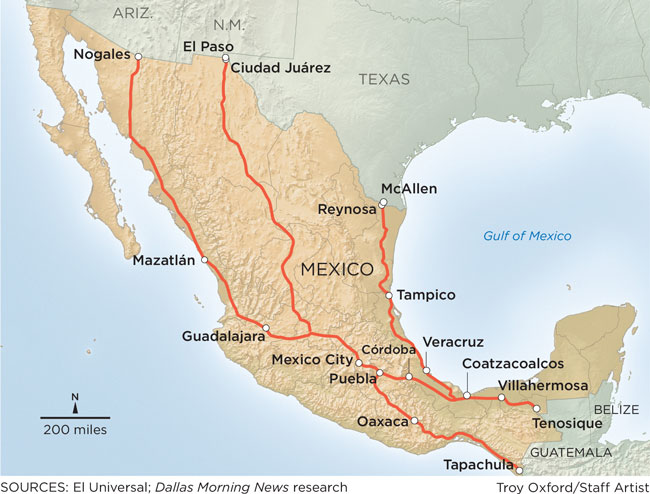 Julia* started her journey from Honduras at age 19. The United States to her looked like a dreamland, the same way as it does to millions of immigrants. Her life in Honduras was poor. Her family struggled, and Julia could see no future.
Many people in Julia's village also thought of America as the promised land. But the journey would not come cheap; many in fact risk their entire life savings to come and make this trip. 
"My mom spent about $11,000 to (help me) cross," she said. The $11,000 paid for a coyote to lead Julia from Honduras to America.
The journey from Honduras also came with physical risks, a test of endurance. She walked from her village across Honduras with 25 others. 
On foot, they slowly made their way  through Guatemala and into Mexico. 
"We would walk from 5 a.m. until 5 p.m., and some days until 7 p.m.," Julia said. "We would sleep on the [desert] floor there, in between the snakes." 
Food and water were scarce. At times Julia and the others had to drink water from puddles, farm wells, or whatever source they could find. Food was a luxury to the travelers. Sometimes the coyote supplied only one egg to her for the entire day. Eleven of the 25 people dropped out from exhaustion.
Most horrific, however, was what she saw along the route."I saw three dead bodies, two that were still decaying, and one with just the bones left," she said.
Julia and the 13 remaining migrants crossed a river at night into Texas. "It took a month and three days," Julia said of the journey.
The group made their way into Houston, where they packed into a van and traveled to California.
Julia considers herself one of the lucky ones to actually make it to Sonoma County, where she had family.