AFA impasse overshadows centennial as faculty boycott celebrations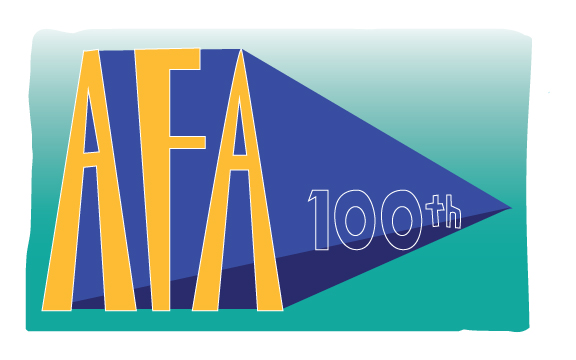 With 2018 marking the hundredth year since Santa Rosa Junior College's founding, the social sciences department and independent faculty members have opted to boycott the planned celebrations of the school's centennial amid tense negotiations between the All Faculty Association (AFA) and the administration, according to an AFA email.
Anne Donegan, chair of the social sciences department, declined to accept a grant awarded to her department for its planned participation in projects on the college's history.
In an email that was later circulated by the AFA, Donegan said, "My colleagues and I love our jobs, our school and our students, but it just feels wrong to spend many hours on events focusing on the great things that SRJC faculty and staff have done in the past, while our current administration seems to be less committed to supporting faculty, and in turn our students, in the present."
The negotiations revolve around how to determine faculty pay, disciplinary procedures and other contractual issues.
At the end of last semester, negotiations were at an impasse as the district abandoned the long-upheld Rank 10 method for determining faculty salary.
Under Rank 10, the college attempted to set salaries for faculty members at the level of the tenth highest-paying community college in California.
"At uncertain times, the faculty has accepted that the district could not uphold the promise of Rank 10, but it was also understood that the goal was to get back to Rank 10 when things improved," Donegan said. "If the district's hope to dismantle Rank 10 occurs, I believe that this will do irreparable damage to the what this college has spent 100 years to build."
In its email, the AFA didn't call on a faculty-wide boycott of such events.
"While the AFA is not at this time actively advocating a boycott of the 100th Anniversary celebration, many faculty members and departments have told us that they have independently decided to boycott all 100th Anniversary events due to the current climate at the college, the district's disrespectful treatment of the faculty and the conditions regarding impasse."
The administration has repeatedly refused to comment on topics concerning negotiations.
Tensions grew at the end of last semester, when the AFA alleged SRJC President Dr. Frank Chong broke contract by discussing allegations made against Academic Senate President Eric Thompson in a faculty-wide email. Disciplinary matters are supposed to be kept entirely private, according to the AFA.