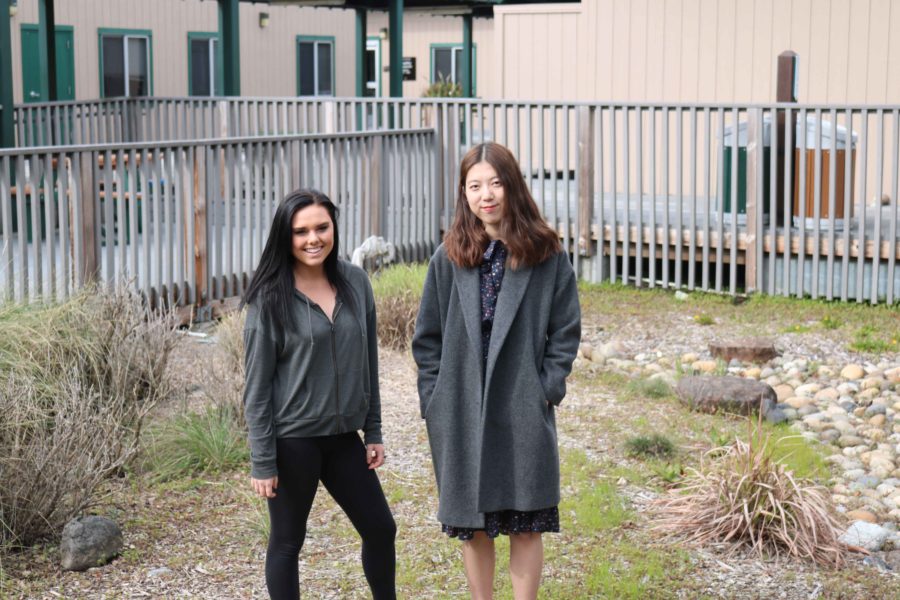 For many people different clothing styles can be used to express who we are as an individual; our personality and character. And there's a difference between having nice clothes and having style—take the difference between Korean and American fashions, for example.
"I follow Korean fashion and I think Korean fashion is girlish and formal," said Shannon Choi, a Santa Rosa Junior College student from Seoul, South Korea. "For me, the color of American fashion is limited and the style is focused on comfort," Choi said. "Americans seem to focus more on the sporty style. At the same time, the outlook is very simple and uniform."
Choi says more elaborate, costume styles are cutting edge in Korea at the moment, including velvet textures and vintage finds. In general, Koreans dress up more for typical day-to-day wear than Americans do. "The pants are getting wider and wider in order to chase back to the 80s style," she explains. Young women in Korea also follow trends in fashion and makeup online more than Americans do, says Choi.
Korean fashion icons include k-pop stars like G-Dragon and T.O.P from the group "Big Bang," though Choi prefers the style of the American model Kendall Jenner.
SRJC student Kasey Metzler, who grew up in Windsor, CA, also likes vintage styles from the 40s and 50s. Her fashion icon is model and singer Lana Del Rey. "I don't really follow both American and Korean fashion nor do I really pay attention to the differences between both of them. But sometimes I look at Korean websites or models on Facebook and Instagram," Metzler says. She thinks Korean fashion is more complicated and more focused on cute, girlie styles. "It seems that American fashion is popular with more of a hipster style," Metzler says.
Both women look to the media for fashion inspiration. Choi loves following celebrity fashion in NYLON magazine. The magazine helps her figure out what she should be wearing for the day. Metzler likes to visit the website Pinterest for style inspiration.
Both American and Korean fashions are always changing, and they never seem to be exactly the same.