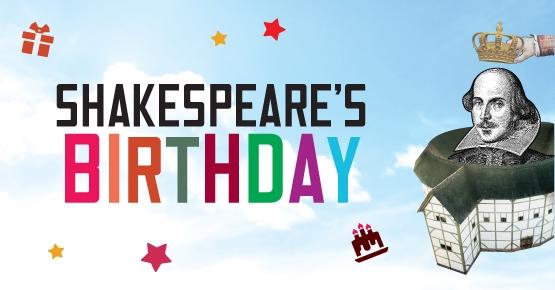 Photo Courtesy of Free Quotes.xyz
2016 symbolizes 400 years since the death of William Shakespeare. Out of respect for his legacy, his work will be performed on campuses, stages and in theaters around the world, including Santa Rosa Junior College.
Shakespeare contributed more than 2,000 words to the English language and was recognized as a performer, poet and one of the best playwrights of all time.
"Romeo and Juliet," "Hamlet," "MacBeth" and "Twelfth Night" only scratch the surface of his masterpieces. Hamlet's "To be or not to be, that is the question," is perhaps one of the most recognizable quotes of all time.
SRJC's theater department will participate in this worldwide event this semester in its second and third show. However, the first show on the calendar is by Tony-award-winning Eve Ensler, titled "Emotional Creature: The Secret Life Of Girls Around The World." Ensler is an activist and most recognized for her play, "The Vagina Monologues."
"Emotional Creature" dives deep into the minds of women around the world, giving an in-depth look into their personal thoughts and touching several topics usually kept secret, while also performing irresistible songs. The show will take place at 8 p.m. March 4, 5, 9, 10, 11 and 12 and at 2 p.m. March 6, 12 and 13 in Burbank Auditorium and offers a post play discussion March 6.
Recommended for ages 14 and above, contains strong language and intense content and youth tickets are not available for "Emotional Creature."
SRJC will pay tribute to Shakespeare in "A Shakespeare Cabaret," directed by Gina Alvarado. "A Shakespeare Cabaret" will honor Shakespeare's legacy by collaging scenes, songs and comedy inspired by "The Bard" across the centuries.
"A Shakespeare Cabaret" is a one-day only event showing at 5:30 and 8 p.m. on April 4 in Newman Auditorium, so purchase your tickets in advance.
The final show on the calendar is Shakespeare's "Twelfth Night," and will be directed by Leslie McCauley, department chair, art director, and Shakespeare expert.
"We are excited to participate in this worldwide event," McCauley said.
An all-male cast will perform "Twelfth Night." The complicated love story begins with twins named Sebastian and Viola who are separated by a shipwreck. Viola is forced to act like a boy to secure her safety. Shortly after, a love triangle unravels.
A boy playing a girl playing a boy captures audience's attention. "Twelfth Night" will be shown at 8 p.m. April 22, 23, 28, 29 and 30, May 5, 6 and 7 and at 2 p.m. April 24, 30, May 7 and 8 with a special performance on Sunday at Day Under the Oaks at 3 p.m. May 1 in Burbank Auditorium.
Students with an ASB sticker are able to attend events free of charge.