Petaluma Cinema Series invites Academy Award nominated composer
Hang on for a minute...we're trying to find some more stories you might like.
Music might seem like a small part of a movie, but according to seasoned composer David Newman it is the most important piece of the equation.
The Petaluma Cinema Series invited Academy Award nominated composer David Newman to lead a discussion about film composing Feb. 20 at the Santa Rosa Junior College Carole L. Ellis auditorium on the Petaluma campus.
Newman's filmography consists of more than 100 credits, including "Throw Momma from the Train," "Tommy Boy," "The Sandlot,"  "Anastasia" and "Galaxy Quest." The chosen film of the evening was "Matilda," an adaptation of the Roald Dahl novel.
He began the evening describing his personal journey into composition, his long-winded filmography and the practice of film scoring.
"Film music, like anything else in history, keeps getting disrupted. Either by technology or by a great artist that disrupts it," Newman said about his father, a famous Hollywood disruptor.
Newman hails from a family of composers. His father, Alfred Newman, was a pioneer of the film music industry beginning in the early 1930s, composing for films such as: "Wuthering Heights," "How the West Was Won," "Miracle on 34th Street" and "The Diary of Anne Frank." By the end of his career and life, he was nominated for 45 Academy Awards, winning nine.
Music shaped David Newman's childhood music, so it was not surprising that he continued his family's legacy in Hollywood. His brother, Tim Newman, joins him in the ranks composing music for TV shows like "Castle Rock."
"Matilda" premiered in 1996, and follows the childhood of a gifted, young girl born into a not-so-gifted family. With a newfound friendship in her teacher and spectacular, magical abilities she is able to overcome the obstacles she is faced with. This semi-dark comedy had an audience of all ages laughing by the end of the film.
During the lecture, Newman provided clips from the film to illustrate the role music had in a film.
"Music, to a larger degree, is commenting on the story in its own way; in its own abstract, nonverbal way," Newman said.
He showed the scene first without the soundtrack and then followed it by explaining his thoughts and process for the music he wrote. This gave the audience a firsthand look into the job of a film composer and the importance of a good film score.
After the screening, Newman stayed behind to answer audience questions.
"What famous film composers of the past are the biggest inspiration for you?" one audience member asks. "Believe it or not, my biggest inspiration was my father," Newman said. "[The early Fox music ensemble] was one of the greatest ensembles on Earth. Better than The Beatles and Led Zeppelin combined."
His passion for the art form was apparent in his excited speech and extensive knowledge of the subject. For Newman, working in music and following in his father's footsteps was inevitable.
He said that he is currently working on a show produced by Ellen Degeneres for Netflix called "Green Eggs and Ham" and is slated to compose the upcoming "West Side Story," directed by Steven Spielberg.
Be sure to visit the Petaluma Film Alliance on its website and on Facebook for all upcoming films this season.

About the Contributor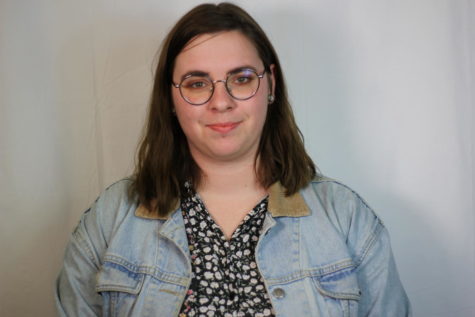 Kaila Cotherman-Bohler, Co-Web and Social Media editor
Kaila Cotherman- Bohler is studying journalism with an emphasis in digital media at Santa Rosa Junior College. In her first semester at the Oak Leaf, she...